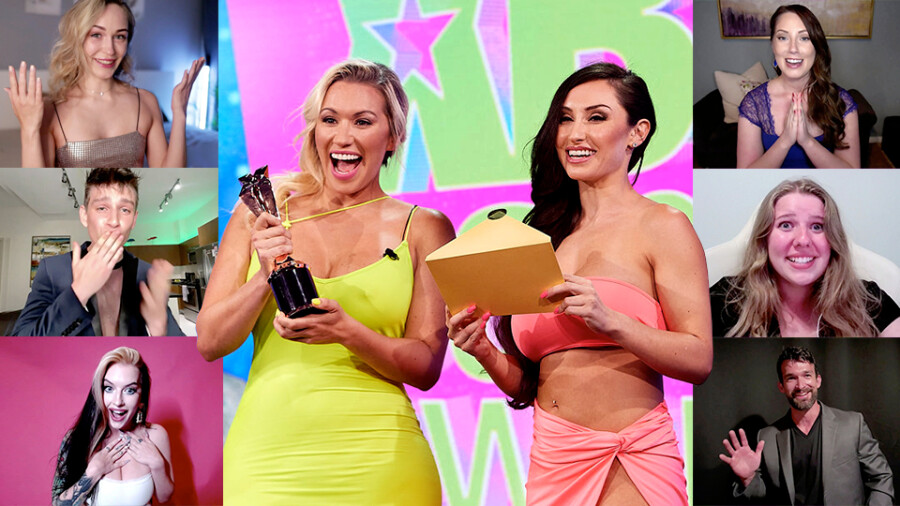 2021 XBIZ Cam Awards: Worldwide Broadcast Now Streaming Online
LOS ANGELES — XBIZ is pleased to announce the 2021 XBIZ Cam Awards, presented by Chaturbate, and hosted by Reya Sunshine and SureCakes, is now streaming online.
The adult entertainment community can now experience the biggest night for indie talent as top cam performers, clip artists and premium social media stars, dressed in their finery, beamed in from across the globe in celebration of outstanding success.
The ceremony, hosted virtually for the second year, was the capstone event to the annual XBIZ Miami digital media conference, also presented by Chaturbate.
This year, in light of a booming premium social media market that has cemented its place as a third major sector within the indie space, alongside cams and clips, XBIZ expanded the Premium Social Media categories to recognize a wider array of outstanding talent.
"We are pleased to offer everyone the chance to relive the worldwide broadcast of the 2021 XBIZ Cam Awards," Events Director Moe Helmy said. "This year's event was extra-special, following an unprecedented year for the talent community and fans around the globe. Regardless of what the future holds, our mission remains to provide the community the chance to come together and celebrate their best and brightest, while continuing to raise the bar for adult industry award ceremonies."
To watch the 2021 XBIZ Cam Awards, visit XBIZ.tv.