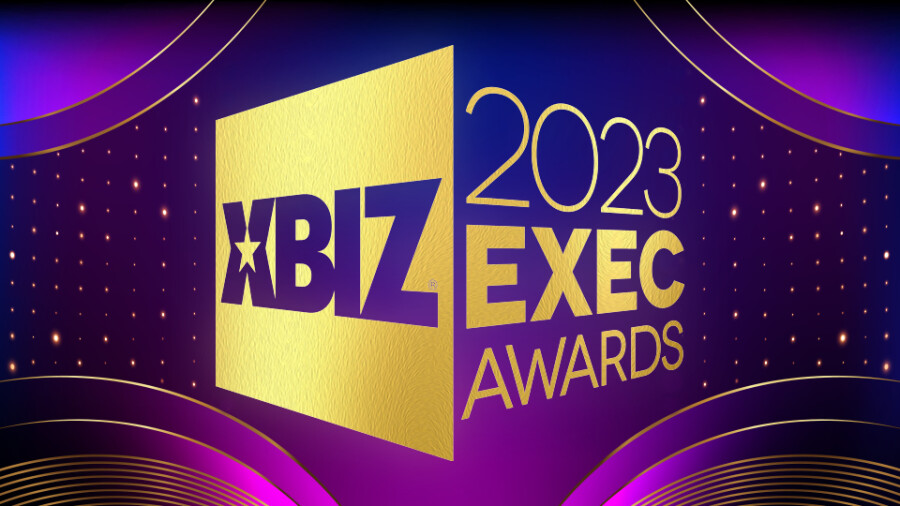 2023 XBIZ Exec Awards Nominees Announced
LOS ANGELES — XBIZ is pleased to announce the nominees for the online industry and retail editions of the 2023 XBIZ Exec Awards, set to be presented during "XBIZ week" Jan. 9-15.
The annual XBIZ Exec Awards honor the best of the best from the adult business community for their outstanding creativity and leadership, celebrating exceptional career achievement across a wide variety of prominent industry roles. Nominees are selected based on a range of success factors including business acumen, community standing and overall leadership.
To enhance inclusivity, several category changes have been introduced: firstly, the marquee categories Businesswoman of the Year and Businessman of the Year have been combined into Businessperson of the Year.
This year, two new categories were introduced for the online industry edition, to recognize creators/performers who have established a close, collaborative working relationship with their affiliated companies: Creator Brand Ambassador of the Year and Creator Businessperson of the Year.
The annual WIA Woman of the Year award, presented by Chaturbate, which turns a deserved spotlight on the outstanding career achievements of female business leaders, will also be presented at the ceremonies.
The XBIZ Exec Awards will be presented as part of the annual XBIZ Honors ceremonies, with the online industry edition set for Jan. 11 in conjunction with the XBIZ LA conference, and the retail edition, presented by Satisfyer, on Jan. 14 during XBIZ Retreat.
Click here to view the nominees for the online industry edition; for the retail edition, click here.
Voting for the 2023 XBIZ Exec Awards begins today on XBIZ.net and continues through Wednesday, Nov. 23.
Stay tuned to XBIZ.com for further event announcements.