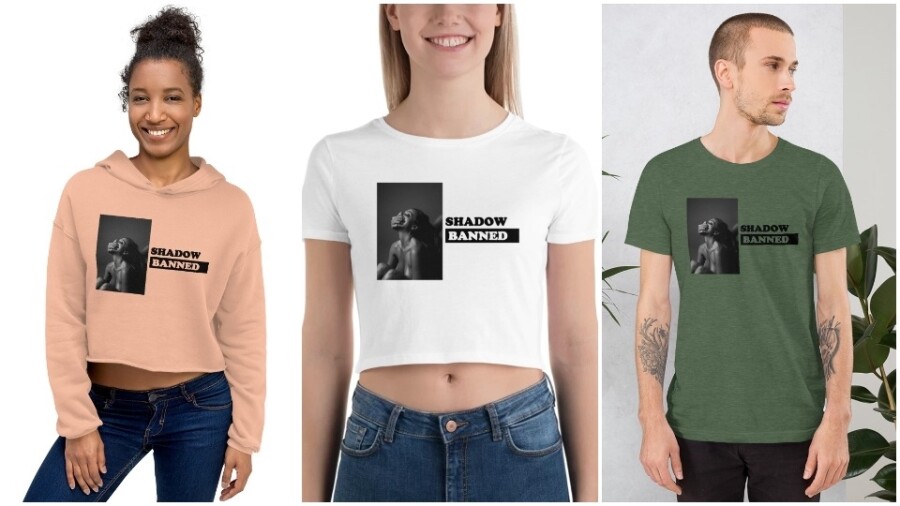 Abigail Mac Highlights 'Social Media Suppression' With New Merch Line
LOS ANGELES — Abigail Mac, the 2019 XBIZ "Female Performer of the Year," has released new merch that takes aim at "social media suppression of sex workers."
The collection, titled "Shadow Banned," is a collaboration between Mac, her husband Zac and photographer Jocelyn James.
"All sex workers live under this constant cloud regarding social media, knowing no matter how relevant or important what they have to say is, [their content] is only going to be seen by a limited amount of their followers who actively seek out their posts," explained Mac.
"We wanted to create a visual representation of how it feels to be suppressed and silenced by social media companies," she added.
Another range of apparel and other items offers "a playful spin on the rise of premium social media. Now people know if you wanna see the good stuff, you've gotta pay a little extra — just like with guacamole at Chipotle," Mac quipped.
The entire collection of T-shirts, tank tops, crop tops, posters and stickers, including her "Poolside" apparel, can be found at AbiMacMerch.com.
Follow Abigail Mac on Twitter and Instagram, and Jocelyn James on Instagram, for the latest updates.