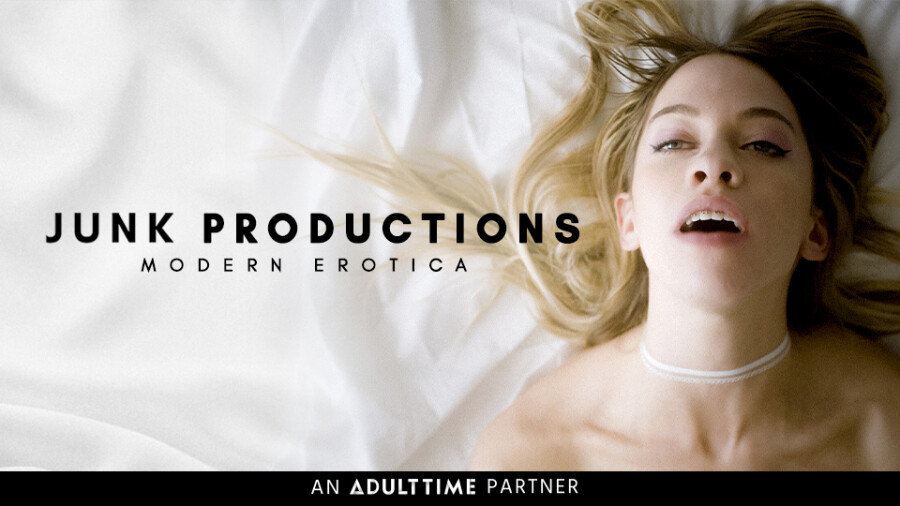 Adult Time Announces New Channel Partner Junk Productions
MONTREAL — Adult Time has announced the addition of "modern erotica brand" Junk Productions to its roster of channels, beginning with the monthly release of six storyline-driven vignettes.
The deal kicked off this week with "What Dreams May Come" starring Vanna Bardot from director-producer Norman Jean. A rep described the scenario as "a sexy romp about a young model whose overprotective father catches her servicing her photographer after a long, hard day of shooting."
Forthcoming releases include "Head" starring Sarah Jessie and Sam Shock (debuting September 6), "Melancholy" starring Amari Anne and Chris Blaccwood (October 4), "EVOL" with Khloe Kapri and Emma Starletto (November 11), "The Promotion" with Bardot and Corey Steele (November 29) and "Pink" featuring Laney Grey and Blaccwood (December 27).
"We are so pleased to embark on this channel partnership with Junk Productions and introduce its premium films to our discerning members," Adult Time Director of Marketing Frank Stacy said. "Norman Jean is quickly making a name for himself in the industry as an exceptional creative talent who seamlessly blends raw sexuality with real intimacy on the screen."
Visit JunkProductions.com and find the channel on Adult Time; follow Norman Jean on Twitter here.