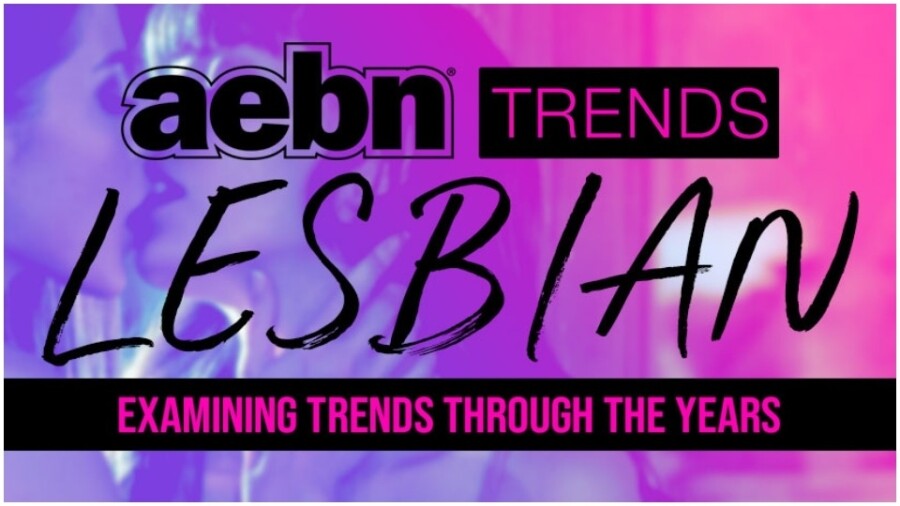 AEBN Explores Popularity of All-Girl Content
CHARLOTTE, N.C. — AEBN Trends has published an analysis of the performance of all-girl and lesbian content on its platform titled, "Lesbian — A Gateway for Generations of Fans."
"Lesbian porn reaches a broad audience with its easy, innocent appeal, stories ranging from sugary sweet to extra-spicy and a distinct lack of male distraction. Lesbian porn has been a safe place for not only viewers who wish to focus solely on women, but for performers that want to ease into the industry," noted an AEBN rep.
"With the popularity of all-girl exploding since the early 2010s, it's easy to see why many studios have dedicated themselves to creating gorgeous content to feed frenzied fans," the rep continued. "Plotlines revolving around innocent young women experimenting to kinky BDSM to taboo stepmoms have helped the category delight consumers for over a decade and the category no signs of slowing down."
The story also examines why "lesbian" content is accessed via AEBN's "straight" theatre when it would technically be considered "gay."
Further, a listing of the top-ranked lesbian titles over the past decade ranges from "Lesbian Adventures: Wet Panties" from Sweetheart Video (June 2010) to "Mommy's Daughter 4" from GirlGirl (June 2020).
Visit AEBN Trends for additional details and follow AEBN on Twitter.