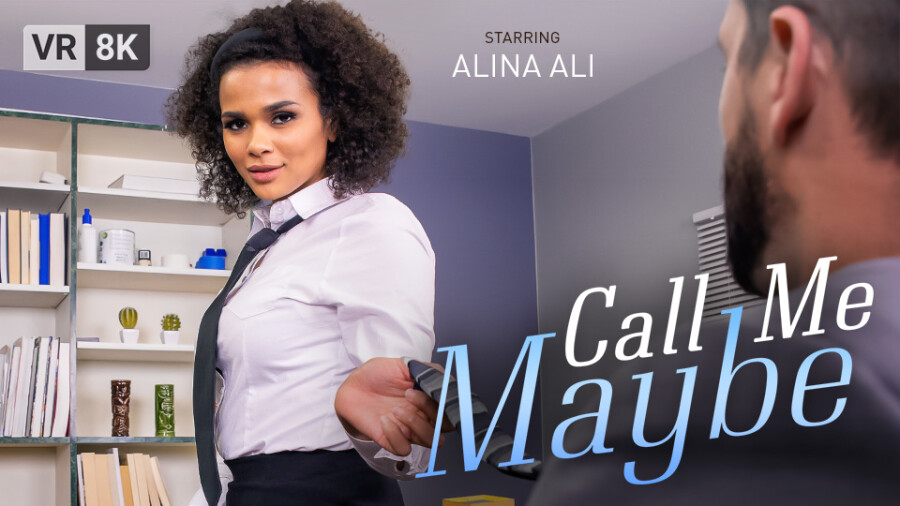 Alina Ali, Aria Banks Star in New Fantasies for VR Bangers
LOS ANGELES — VR Bangers has released two new college- and office-themed fantasies with Aria Banks starring in "Back to School" and Alina Ali in "Call Me Maybe."
In "Back To School," class is cancelled and Banks, thinking she is alone, begins playing with herself. By the time she realizes the viewer is watching her, it is too late and she is willing to do anything to keep them quiet.
"We keep on getting back to this fantasy and rediscovering it," observed producer Ivan Harbakon.
Alina Ali plays the viewer's new co-worker in "Call Me Maybe" and she is cheating on her husband. During a special one-on-one encounter, Ali's husband calls and she has to keep him from catching on to her adulterous behavior.
"Wear your VR headset as soon as possible and join Alina to see that she is really good at multitasking," Harbakon said. "You will definitely have a great time with her, and I am sure that you will pay her another visit."
Find "Back To School" here and "Call Me Maybe" here.
Follow VR Bangers, Aria Banks and Alina Ali on Twitter for updates.