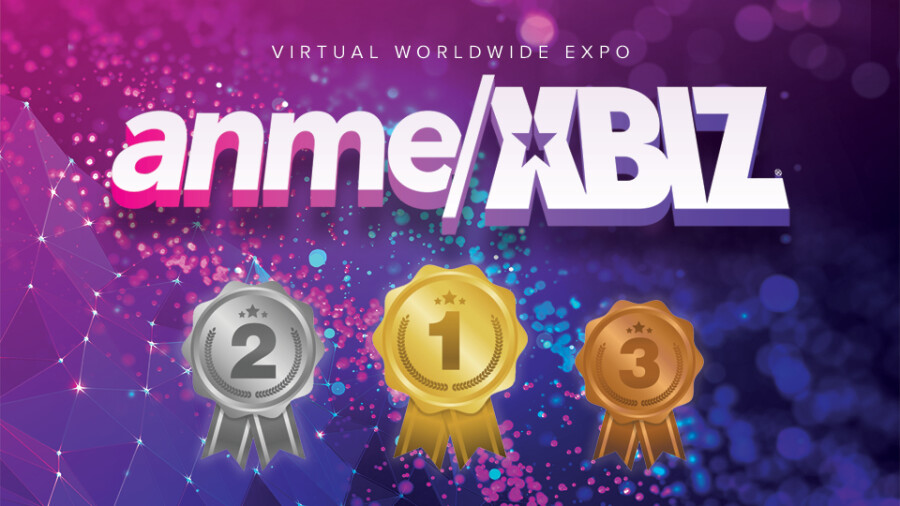 ANME/XBIZ Show Announces 'MVB' Contest Winners
LOS ANGELES — Sara's Secret/Condoms to Go, PinkCherry and Adam & Eve San Diego have been named the winners of the July's ANME/XBIZ Show "Most Valuable Buyer" contest.
Among the many rewards for participating in the virtual worldwide expo is the chance to win Amazon gift cards worth up to $2,500, which are awarded to the top three buyers as rated by participating vendors.
In first place, winning $2,500 in prize money is Sara's Secret/Condoms to Go. In second place, winning $1,500 is PinkCherry; and in third place is Adam & Eve San Diego, winning the $1,000 prize.
"Firstly, I want to thank the ANME/XBIZ Show organizers for the opportunity to participate in their event," Sara's Secret/Condoms to Go's Abe Rojas said. "I know it's been a big challenge to conduct virtual events. I, however, had a great experience connecting with all the vendors and beginning new relationships. Thank you to everyone that voted for us."
Sara's Secret/Condoms to Go Purchasing Assistant Brittany Vela also said she was surprised at winning the top prize, as well as "incredibly grateful and honored."
Second-place winner Pinkcherry participated in the ANME/XBIZ Show with Amanda Rossignol, the company's sales and marketing director, who met with vendors one-on-one for the first time since joining the company earlier this year.
"ANME/XBIZ was my first show in the industry and it was an excellent experience," she said. "The platform was easy to use and allowed me to meet with existing and new vendors effortlessly. Thanks for the feedback and prize. I am looking forward to the next one!"
As a staple element of past XBIZ events, the MVB contest is now among the distinguishing benefits for retailers and distributors participating in the ANME/XBIZ Show.
In addition to the Top 3 "MVB" contest, another incentive offered to all participating buyers was the opportunity to earn a $200 gift card by fulfilling their scheduled meeting commitments, regardless of purchase volume.
For event inquiries, contact anmexbiz@xbiz.com.