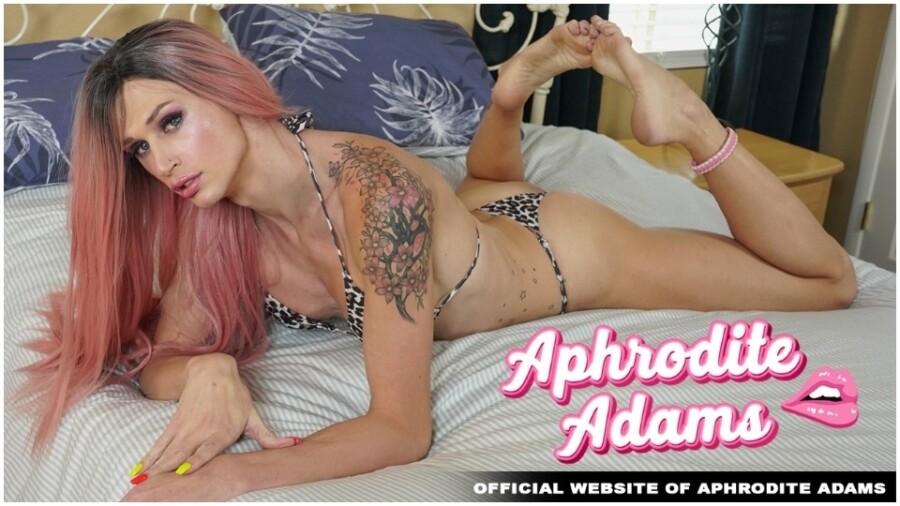 Aphrodite Adams Launches Official Site With TransErotica
LAS VEGAS — TransErotica has announced the launch of the official website for trans performer Aphrodite Adams.
"Aphrodite's presence on set is amazing," Director of Operations Dan Hogue enthused. "She puts a smile on your face — and that body: tall, in-shape, power-bottom and loves to get fucked. In addition to being a great and stunning performer, she is an amazing and hard-working person that going to the next level in the industry. A prolific cam performer, she is always gaining following and expanding her brand."
The performer praised her experience with the studio.
"TransErotica has been in the game for a long time and their reputation as consummate professionals speaks for itself," she said. "You'll get the peace of mind in knowing that my site is in the best of hands; you can do what you love, and I can do what I love — bringing you some of the best TS porn on the internet."
"Do you like sex? Do you like bimbos? Do you really like bimbos having sex? Then you're gonna love my new members site," she added.
Visit AphroditeAdamsXXX.com and follow the performer on Twitter; find all of her premium social media links here and visit TransErotica for affiliate details.