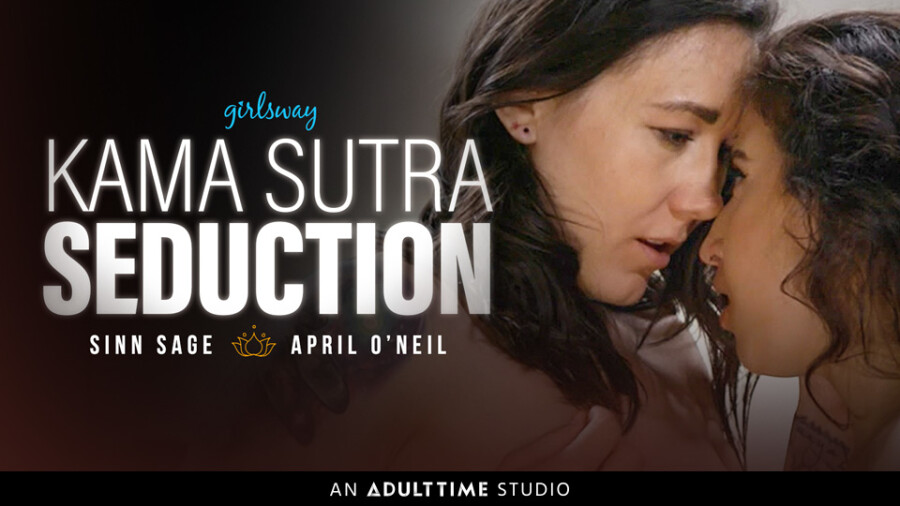 April O'Neil, Sinn Sage Explore 'Kama Sutra Seduction' for Girlsway
MONTREAL — April O'Neil and Sinn Sage headline "Kama Sutra Seduction," which explores "a more spiritual side of pleasure," noted a rep, for Girlsway.
"The sparks are flying in this lighthearted comedy about an intrepid reporter (O'Neil) sent to interview a Kama Sutra expert (Sage), a free-floating nudist who is more than willing to share her stimulating secrets about opening up the mind and body and becoming sexually free — with April," the rep teased.
The release marks O'Neil's 50th scene for Girlsway; she made her debut in 2014 with "Girl's Got Game" and was named "Girl of the Month" in September 2017. She also directed a scene, "Fooling the Probation Officer," in 2019.
"I hope everyone enjoys watching this scene as much as I enjoyed making it," O'Neil said. "It was so much fun and passionate! Sinn is truly an incredible woman to be with."
Explore "Kama Sutra" on Girlsway.com and Adult Time; follow both studios on Twitter.
O'Neil will stage a takeover of Adult Time's Instagram for an AMA on September 24 to promote the release.