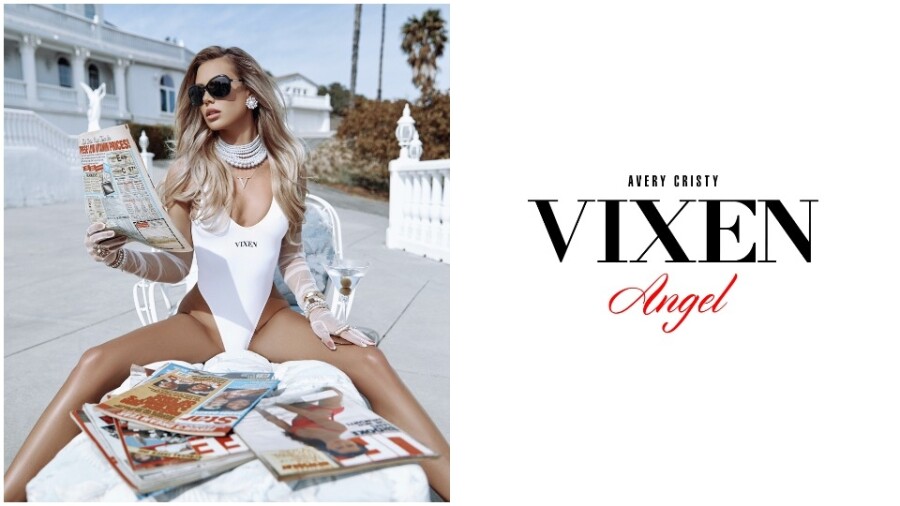 Avery Cristy Named Newest Vixen Angel
LOS ANGELES — Avery Cristy has been crowned as the newest Vixen Angel and will receive, among other perks, a custom gold Tiffany brilliant-cut diamond Vixen necklace and the latest Vixen swimwear, sports and lingerie apparel collections.
"Avery entered the world of adult entertainment after a career in modeling and has been working with Vixen for more than a year, noted a rep. "As the newest Angel, Avery was celebrated with an exclusive party hosted by the brand at the Vixen penthouse in L.A. with the music industry's top hip-hop and rap artists, followed by a glamorous photoshoot."
Among her accomplishments, the starlet was recently featured in the brand's collaborations with rapper G-Eazy.
"We are thrilled to honor Avery as the newest Vixen Angel," said company director Kayden Kross. "She's beautiful, talented and captures all of the qualities that make a perfect performer and Vixen Angel. We look forward to continuing to create exclusive content with her across our award-winning brands."
Avery enthused about the career honor. "I'm excited and honored to be acknowledged for my work and chosen as the newest Vixen Angel," she said.
"To be surrounded by the industry's best, and part of such an elite brand that truly embraces natural beauty and empowers women is such a dream. I'm beyond grateful to be working with the Vixen Media Group team," she added.
Visit VixenAngels.com for additional details and follow the company on Twitter and Instagram.
Follow Avery Cristy on Twitter and Instagram for updates.