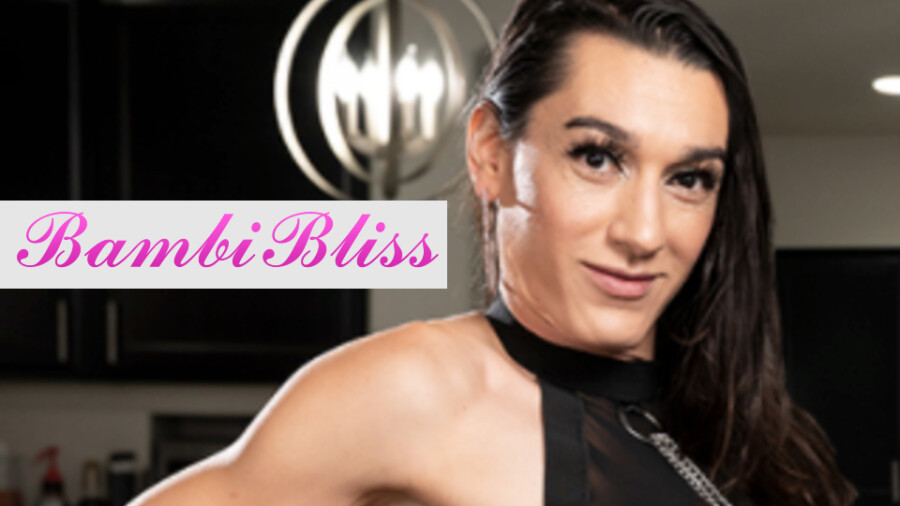 Bambi Bliss Launches Official Site With TransErotica
LAS VEGAS — TransErotica has announced the launch of the official website for trans performer Bambi Bliss.
"'Fun,' 'eager,' 'always horny,' 'stellar body' are all words I would use to describe Bambi," TransErotica Director of Operations Dan Hogue said. "Bambi started on the cam side of the business, then quickly started shooting scenes and collaborating with other stars."
"Zero drama and so easy to work with, Bambi is one of those special performers that is reliable and sexy as fuck," he added.
Bliss described her site launch as "a great progression as a performer."
"I enjoy working with the great folks at TransErotica, who have enabled me to create superb, professionally produced content to mix with the more amateur-style shoots and collaborations I do," she said. "They're giving me one more outlet to reach my fans and improve and expand my brand."
"TransErotica always delivers and are always professional, yet still remain fun. The site is awesome and I am sure my 'Loves' are going to 'loves' it," she added.
Hogue noted the company has also established a subreddit for Bliss.
Visit BambiBlissxxx.com and follow the performer on Twitter; visit TransErotica for affiliate details.