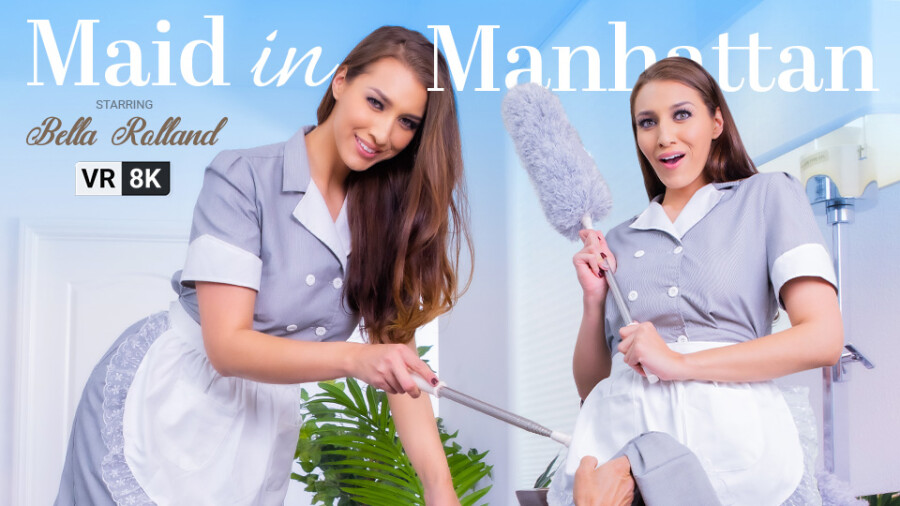 Bella Rolland Stars in 'Maid in Manhattan' Fantasy for VR Bangers
LOS ANGELES — Bella Rolland stars in "Maid in Manhattan," the latest erotic workplace fantasy from VR Bangers.
In the scene, the viewer becomes a wealthy guy who has hired a sultry maid to help keep the house clean. It is only a few moments before Rolland feels the viewer's eyes on her and decides to do more than just clean the house. "She will do whatever she can to make sure that you, her boss, will be left satisfied today," a rep teased. "Bella is super-determined to get herself promoted today, so you can freely ask her for everything you want."
Producer Mike Henigan said, "Bella looks simply stunning in sexy lingerie and she is a full package in this latest VR scenario. See for yourself that such services cannot be bought, even from the most premium maid's agency, in real life."
"Maid in Manhattan" can be viewed here.
For the latest updates, follow Bella Rolland and VR Bangers on Twitter.