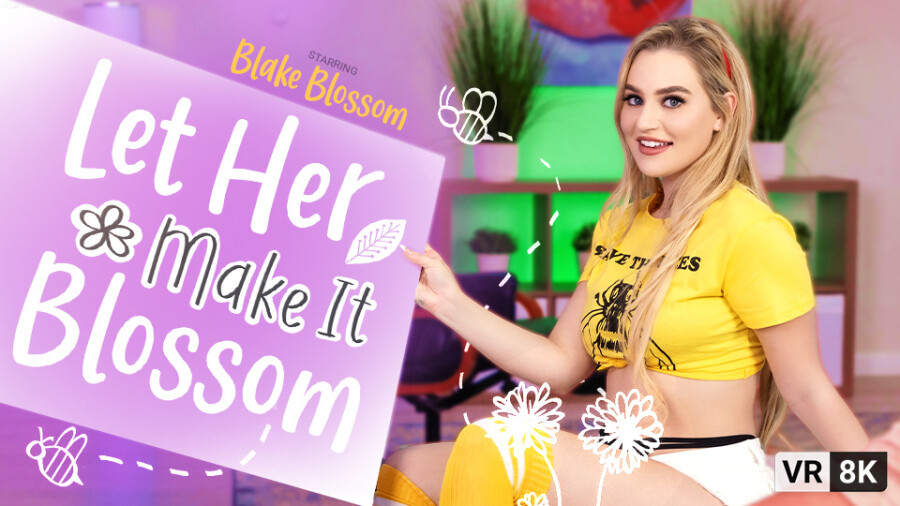 Blake Blossom, Paisley Paige Star in New VR Bangers Fantasies
LOS ANGELES — The latest fantasies from VR Bangers feature Paisley Paige in "Your Little Slut" and Blake Blossom in "Let Her Make It Blossom."
Paige plays the role of an ingenué with daddy issues willing to do anything to please the viewer.
"VR Bangers produces a lot of different scenes for our fans and sometimes we introduce something a little bit more kinky," producer Ivan Harbakon said. "In this latest BDSM-related movie, we are [providing] something special for all the 'daddies' in our community — and we are sure that Paisley will give them all a sweet, sweet treat."
"Your Little Slut" runs 48 minutes and can be found here.
The second VR Bangers title this week finds Blossom as an ecologist who is fundraising so she can plant flowers and trees to save the bees. She believes that the viewer has the money she needs for her goals and is willing to do anything to earn it.
"Let's save the planet together with VR Bangers," Harbakon said. "In this scene, we address the topic of saving the Earth and the bees that are mandatory for its survival. Blake is so hot that we are sure that she could convince anybody to help her cause."
Additional information about "Let Her Make It Blossom," which runs 48 minutes, can be found here.
Follow Paisley Paige, Blake Blossom and VR Bangers on Twitter for updates.