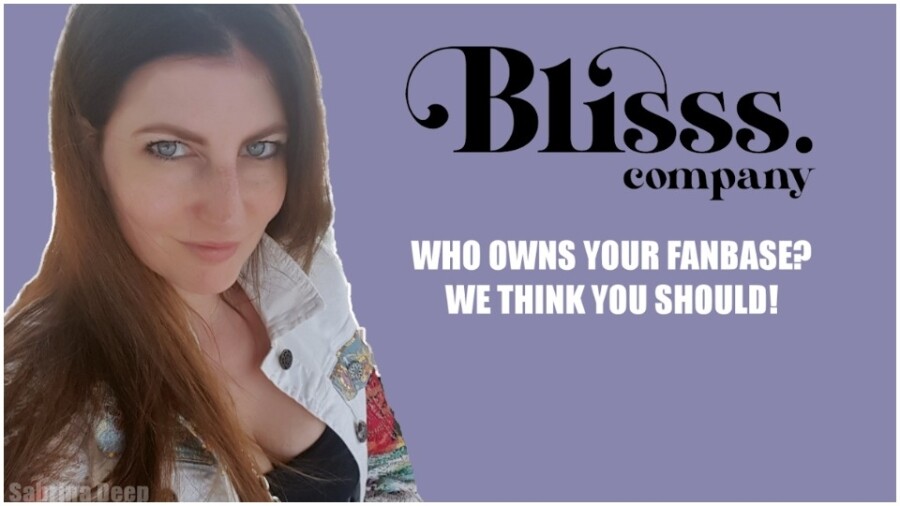 Blisss.Company Transfers Fan Base Data Ownership to Creators
LONDON — Blisss.company has announced content creators may now access the email addresses of the fans who have opted-in to share their digital contact information with creators to whom they subscribe.
The move "increases the range of tools made available to creators to safeguard their business independence, and it aligns with the platform's mission of moving into 'Content Creation 2.0,'" a rep explained.
Brand Manager Sabrina Deep noted "for too many years, platforms have competed to attract creators based primarily on immediate earning opportunities while forgetting to protect creators' true business asset and heritage: their customers."
"As a veteran creator myself, I've always found it frustrating to realize that I was often working for a platform as a referral rather than paying them a fee to run my own business," Deep said. "If you don't own your portfolio of clients, you don't own your business, and the panic created by the most recent events proves exactly that."
"We provide creators and their fans with the tools to connect and interact in a safe environment, with hosting and with payment processing," added Deep. "This is our vision of a content creation community: a permanent stage where creators express their talent and promote every aspect of their business, including their presence on other platforms."
Visit Blisss.company, follow the platform on Twitter and email sabrina@blisss.company for additional details.