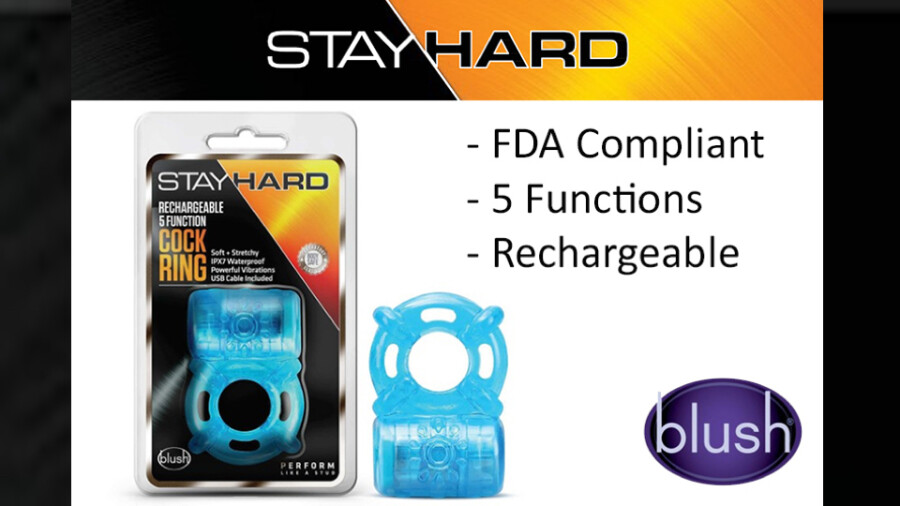 Blush Introduces Rechargeable C-Ring to 'Stay Hard' Collection
GARDEN CITY, N.Y. — Blush Novelties has announced the addition of a rechargeable, five-function cock ring to their Stay Hard line.
Blush, a rep explained, offers "C-rings that are FDA-compliant and considered Class 2 medical devices. The introduction of a rechargeable multi-function option gives retailers another reason to keep this successful brand in stock."
The Stay Hard rechargeable, five-function cock ring is IPX7 waterproof and USB rechargeable. Each ring comes complete with a USB charging cable and a booklet with guidelines for safe use.
"Stay Hard has built a great reputation for quality products at terrific price points," said Blush sales representative Benny Neff. "This new ring is a fantastic item. It's no wonder Stay Hard is a bestselling collection that has become a staple with many retailers."
To view Blush's newest catalog, visit BlushLove.com.