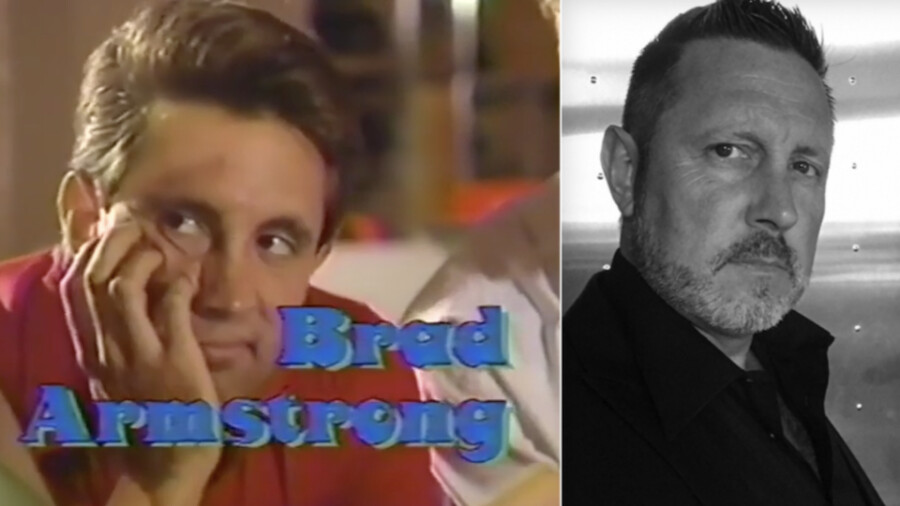 Brad Armstrong Bids Farewell to Adult Industry
LOS ANGELES — Veteran director, producer and performer Brad Armstrong has announced he is leaving the adult industry "to start a new chapter in [his] life."
The acclaimed industry figure is most associated with Wicked Pictures, though earlier this year he told XBIZ he might end his career with a stint at Vixen Media Group.
Now Armstrong has penned a letter to the adult community, offered exclusively to XBIZ, explaining his departure after three decades in the business.
There comes a time for every person in the adult business to decide when/if it's time to say goodbye.
Sometimes it's for medical reasons, sometimes it's for relationship reasons and sometimes it's just that the phone stops ringing — but for me it was simply that I'd done it for too long and it was time to start a new chapter in my life.
I had been thinking about leaving the business for a few years, but 2020 was going to be the year. I'm a big "numbers guy" and it was 2020 — I was turning 55 — I'd been living in my house 20 years — I spent 27.5 years living in Canada and 27.5 years living in California. I'd been under contract with Wicked Pictures for 25years and had been in the Porn Biz for 30 —The numbers just all added up.
But then COVID hit and the proverbial shit hit the fan. Very soon into the pandemic, I realized porn would never be the same again and doing the big movies I was known for shooting would be all but impossible. Premium fan services like OnlyFans had also gained a crucial prominence, and I couldn't see any upside to hanging around any longer.
So in April 2020, I had a conversation I never thought I'd have: I called Steve Orenstein, the owner of Wicked Pictures, and told him I was done. I always thought I'd be with Wicked Pictures until I was old and grey and the wheels of my walker were worn down to the nub — but times had changed.
Steve understood and we reminisced about what an incredible run we'd had and some of the amazing movies we'd made. I had an unbelievable career with Wicked Pictures and to be working for the same company for 25 plus years in the adult business is almost unheard of. I thank Steve Orenstein for giving me such an amazing place to call home all these years.
But then reality set in and the pandemic kept going and going and going. I didn't really have a game plan and I wasn't really sure what I was going to do.
Then, by a twist of fate, the people at Vixen Media Group heard I [might] be available. So we had a meeting and they made me an offer. We signed a three-month deal to "test the water" and see if we liked each other. It went pretty well and they offered me another six-month contract.
But just as I was about to start the new deal, I came to the realization I was just done. It really was time to move on.
I could've hidden the fact and just plowed through the contract and taken the money, but Steve and Mike at Vixen are great guys and they deserved better. I thanked them for the opportunity and said my goodbyes.
Now it really [is] time to call it quits. I put my house up for sale and because of how hot the market is right now, it sold in under a week.
I'm currently looking for my new home in the Bahamas. Time to retire in the tropics and enjoy beaches, boats and, of course, boobs.
I wanted to extend a big "thank you" to all the truly incredible men and women — cast and crew — that have graced me with their presence on my sets. I appreciate you all and thank you for helping make these last 30 years something I will always cherish.
Sincerely,
Brad Armstrong
The director added that he will be holding a special sale before he settles into retirement.
"I have 25 years of props and wardrobe I've collected while making some 200 movies," he told XBIZ. "Bins and bins of props, wardrobe rack after wardrobe rack full of costumes. What the fuck am I gonna do with all this stuff? So here's a shout out to any performers — both male and female — and any directors or producers who need wardrobe or costumes: Hit me up."
Armstrong said he still has "tons of amazing outfits going for way less than you could get them in stores or online — if you could find this stuff at all."
For additional information about the "25 Years of Brad Armstrong's Props and Wardrobe" sale, email mytruparadise@yahoo.com.