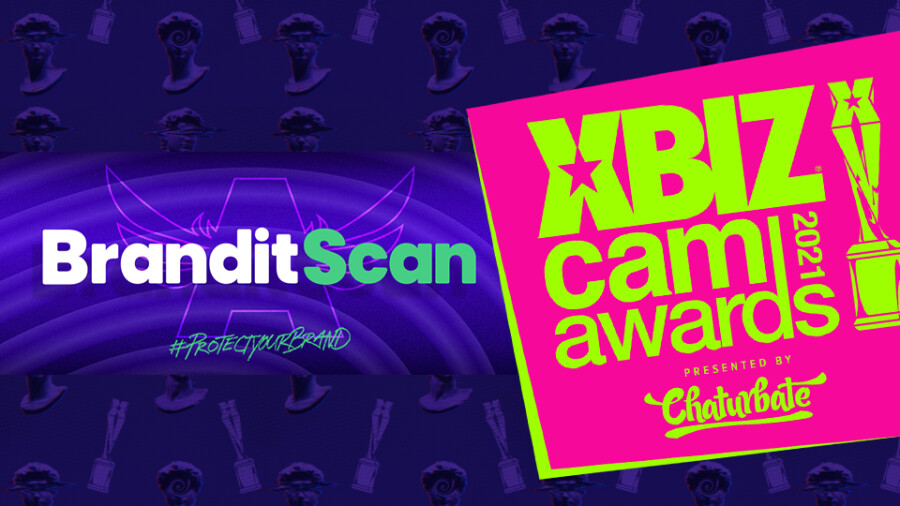 BranditScan to Gift Select 2021 XBIZ Cam Award Winners
LOS ANGELES — XBIZ is pleased to announce a select group of 2021 XBIZ Cam Awards winners will receive customized Versace robes courtesy of  premier event sponsor BranditScan, as well as two free months of premium membership to the company's brand protection services.
The award categories that qualify for the BranditScan gift package are Best Male and Female Premium Social Media Star; Best Male and Female Clip Artist; and Best Male and Female Cam Model.
"Content creators in the industry have truly gone above and beyond to grow their brands despite the circumstances of the past year," BranditScan CEO Gino Sciretta said. "When this awards season moved online, I knew that BranditScan had to help protect and celebrate creators who put their all into their brands."
"I'm so happy to share that six XBIZ Cam Awards winners can expect BranditScan's brand protection services as well as a special pampering gift sent to their doorstep," he continued. "BranditScan will be sending custom Versace robes with the winners' brand names stitched to the back. They'll get to kick back and relax with the peace of mind that their award-winning brand is also under our protection."
"Creators can protect not only themselves as they take time to unwind after this crazy year, but also protect their image online," Sciretta added.
XBIZ will beam the neon-lit fire of South Beach through screens worldwide on Thursday, May 27, when the 2021 XBIZ Cam Awards, presented by Chaturbate, returns for a live broadcast on XBIZ.tv. As the biggest night for indie artists, the second all-digital edition of the ceremony will sizzle with Florida flair when XBIZ Award-winning co-hosts Reya Sunshine and SureCakes light up the virtual stage.
For more information about the 2021 XBIZ Cam Awards, click here.