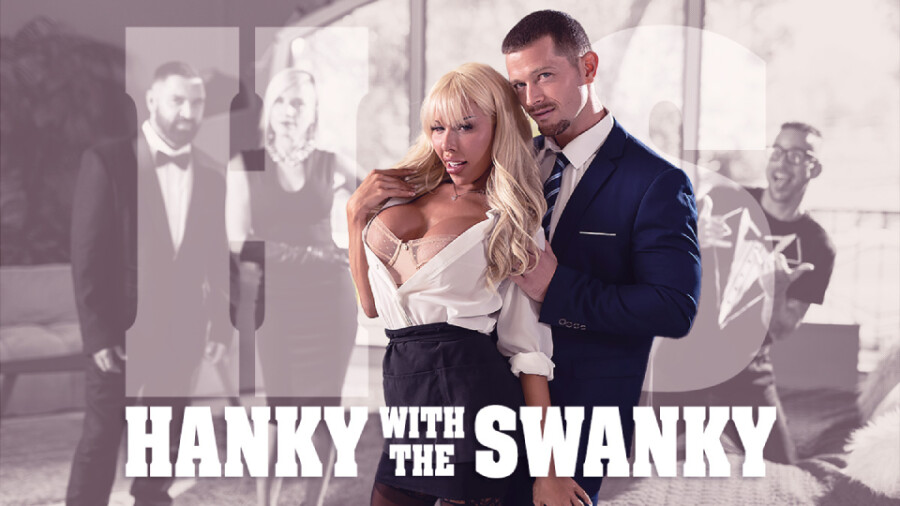 Brittney Kade Stars in TransAngels 'Hanky With the Swanky'
LOS ANGELES — Britney Kade stars in the latest release from TransAngels, "Hanky With the Swanky," alongside Johnny Donovan and Mason Knox.
As the Tom Moore-directed scene opens, Kade "catches the attention of handsome groom Johnny Donovan while serving hors d'oeuvres at a swanky pre-wedding bash," said a rep. "After flirtatiously offering Johnny some tasty nibbles, Brittney grinds her ass against his crotch. Aroused, the hunky groom kneels down and gives Brittney a sneaky blowjob behind the kitchen counter – only for party crasher Masin Knox to snap a photo of the illicit pair! Afterwards, Brittney heads into the bathroom, where she gets down and dirty with another guest until Johnny walks in on them."
Kade enthused about the scene.
"It's always a pleasure to be on set with TransAngels," she said. "I've loved every opportunity I've had to work with Tom and his amazing crew. I'm so thankful to be working with TransAngels. Every scene is thought-out, and I know the fans are going to love this one in particular."
Donovan echoed Kade's praise.
"Filming with TransAngels, and especially Tom's team, was a lot of fun," he said. "They are very professional and respectful of everyone on set. Getting to know Brittney over the course of the day was an honor. She is a true angel."
The scene will premiere Nov. 16 on TransAngels.
Follow Kade on Twitter.