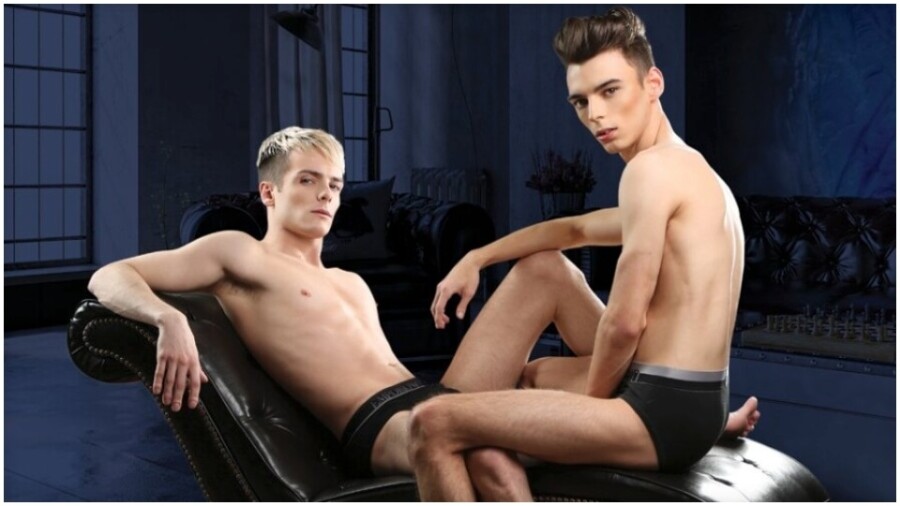 Cam Duo Callum & Cole Reflect on Recent Career Honors
LOS ANGELES — Callum & Cole recently spoke to XBIZ about winning "Chaturbate Male Broadcaster of the Year" career achievement honors as well as their 2021 XBIZ Cam Awards nomination for "Best Cam Model Duo."
The Chaturbate honors were awarded earlier this year to commemorate the platform's milestone 10th anniversary.
"I couldn't believe it when they announced us as the winner," Callum recalled. "The camera went live on us within seconds. I had a lump in my throat and remember gripping my boy's shoulder tightly, looking at him in disbelief. We had done it!"
"Together, we were crowned 'Male Broadcaster Of The Decade' — what an absolute honor to be presented with this award," he said. "It felt surreal that we had just been given the title from the world's biggest cam platform — the same platform that got us started in the adult industry and opened all the doors that's changed both of our lives."
And the laurels keep coming, much to their excitement.
"We're not only celebrating our recent Chaturbate win, but our nomination for 'Best Cam Model Duo' from the XBIZ Cam Awards. It's super-exiting to be nominated because we've managed to bag the XBIZ Europa award for 'Best Male Clip Artist' two years running," Callum enthused.
"It's so funny thinking back to when and how we started," he told XBIZ. "I had just lost my job in the bar where I met Cole. We had already started to hang out and spend all our spare time with each other. We had watched a documentary about camgirls and the conversation never stopped; a few days later, we decided to give it a go, nervously signing ourselves up to the platform."
"We thought not much of it," he noted. "It was just going to be a fun secret we shared with the possibility of making a little bit of money. All our earlier streams had no sound because we were too scared to plug in a microphone to let people hear our voices in case they recognized our accents! But from our very first stream, the support we were shown was insanely overwhelming in the best way possible. For the first week or so, we had no real plan about what we would do while broadcasting live or how to work the platform, but soon realized we had unknowingly entered a massively supportive and diverse community."
Callum noted their fan base "quickly started to grow and our streams quickly took shape. With the help and support of the community around us, the nerves soon disappeared and we were beginning to realize this could be more than just a little bit of fun — this could be our future."
With several significant awards under the belt, fresh nominations and a dedicated fan base, the performers are now looking ahead to fresh challenges, which includes revisiting a "special project" that was put on hold due to the pandemic lockdowns.
"Our plans for the future are forever changing," he said. "We have so many different ideas and things we would like to try. Hopefully we'll share this exiting new venture with you all soon. We are so exited to have the ball rolling again."