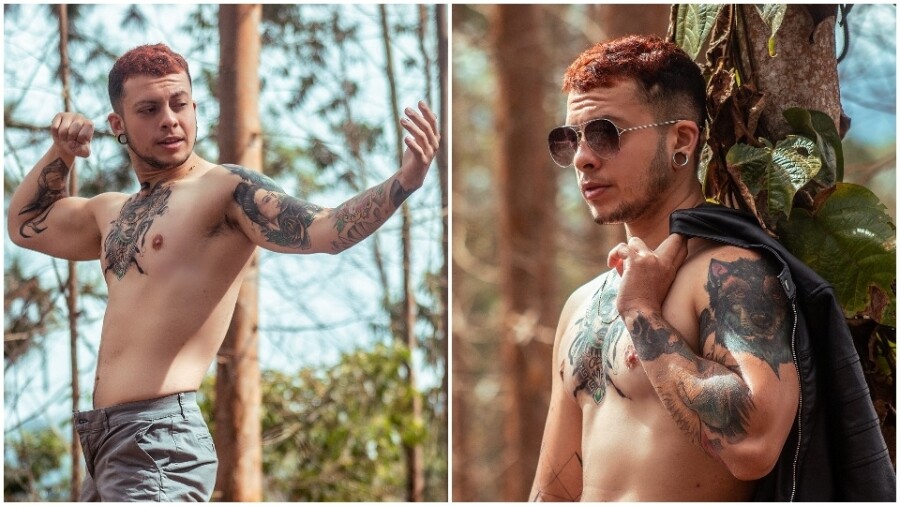 CAM4 Profiles Rising Trans Cam Performer Marcus
LOS ANGELES — CAM4 is promoting a new profile of 21-year-old rising cam performer Marcus (aka Marcuss_1), who is notable for representing the trans community by "shedding light for other transfolk who are interested in camming."
"Known as the newest and sexiest FTM trans performer, Marcus is rapidly gaining a slew of loyal followers," a rep exclaimed. "His Colombian roots, passion for motorcycles and sensitive G-spot gives this Scorpio an edge that keep the people coming back for more."
The new interview covers trans visibility in the adult community as well as "what brands can do to help more trans performers gain notoriety, and what it means to garner such an incredible fan base through the CAM4 platform. His courageous, dedicated and hardworking approach has allowed Marcus to gain opportunities in front and behind the camera," noted the rep. "He is passionate about his viewers and wants to ensure that each person watching his shows feel comfortable and intimately entertained."
"Marcus is taking ownership and full control over his life and encouraging others to do the same. He believes fear and shame can hinder a person trying to reach their goals and experiencing life to the fullest," the rep added.
Following his debut just two years ago, and making a name on CAM4, Marcus described "big, positive changes" in his life.
"They've allowed me to shine with pride, earn money and have a great time doing so. I'm very happy because of this," he said. "I've been able to fulfill many goals that a while back seemed terribly distant."
Click here for the complete profile; follow Marcus on CAM4, where he typically cams between 4-10 p.m. (EDT), and Twitter.