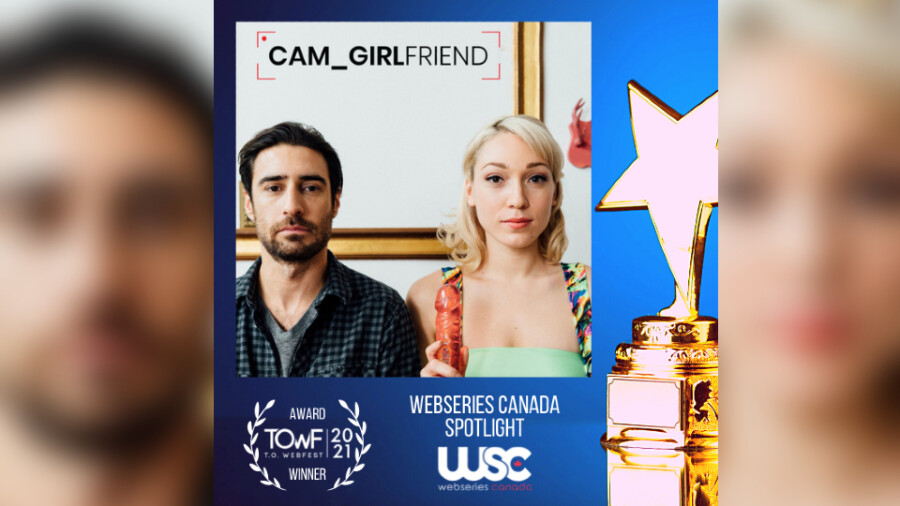 'Cam_Girlfriend' Snags Toronto WebFest Prize
TORONTO — Comedy web series "Cam_Girlfriend," which follows the misadventures of a Chaturbate broadcaster played by Lily LaBeau, won the "Webseries Canada Spotlight" award from the eighth annual T.O. WebFest.
"T.O. WebFest supports, connects, promotes, and celebrates independent content creators from Canada and around the world," noted a rep. Screenings and events were held from July 1-23, with panels and industry events from July 16-18.
The series was also an official selection of the Santa Monica WebFest last month and will screen during the Minnesota WebFest in September; last year, "Cam_Girlfriend" nabbed nominations from web festivals in New York and Rio.
A rep for the "Cam_Girlfriend" team felt "the camming space was the perfect setting for a situational comedy."
"At a time when so many of our relationships are fostered online, we realized that a show about camming could be relatable and capture the ethos of what it's like to be alive in the digital age. It's an honor to win the 'Webseries Canada Spotlight' award. Thank you!"
Chaturbate COO Shirley Lara said the company is "proud to be involved with the series and to help normalize camming in the mainstream media."
"'Cam_Girlfriend' perfectly depicts what life is like as a camgirl in a humorous, 'tongue-and-cheeky' way. It's amazing to see the web series being recognized by several different festivals on a global scale," added Lara.
"Cam_Girlfriend" was created by Ethan Cole, written by Cole and Michael Goldlist and directed by Daniel AM Rosenberg. The producers are Goldlist, Rosenberg and Jason Kennedy. The series was made possible by Canada's Independent Production Fund.
Find the complete series on the "Camming Life" YouTube channel and follow "Camming Life" and Chaturbate on Twitter.