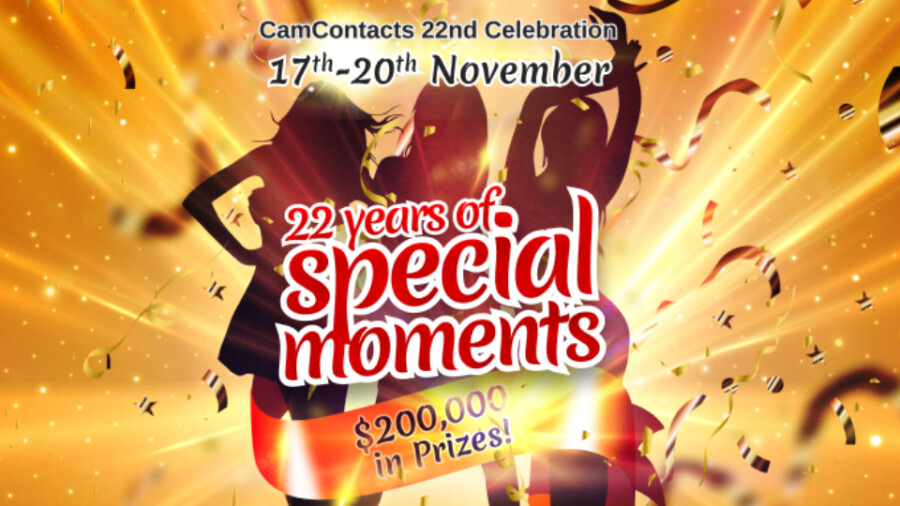 CamContacts Celebrates 22nd Anniversary With $200K Promo
LOS ANGELES — CamContacts is celebrating their 22nd anniversary with a four-day promotion awarding $200,000 in prizes.
The promotion kicks-off on Nov. 17 and continues through Nov. 20.
"Get ready to have fun, win big prizes and chat with your favorite CamContacts chathosts," said a rep.
Over 250 prized will be awarded each day. There will be hourly special bonuses of $1000 from 3 p.m. to 3 a.m. There will also be daily draw awards totaling $20,000 to 40 winners. Finally, there will be a grand prize drawing on Nov. 21.
For more details, visit CamContacts.