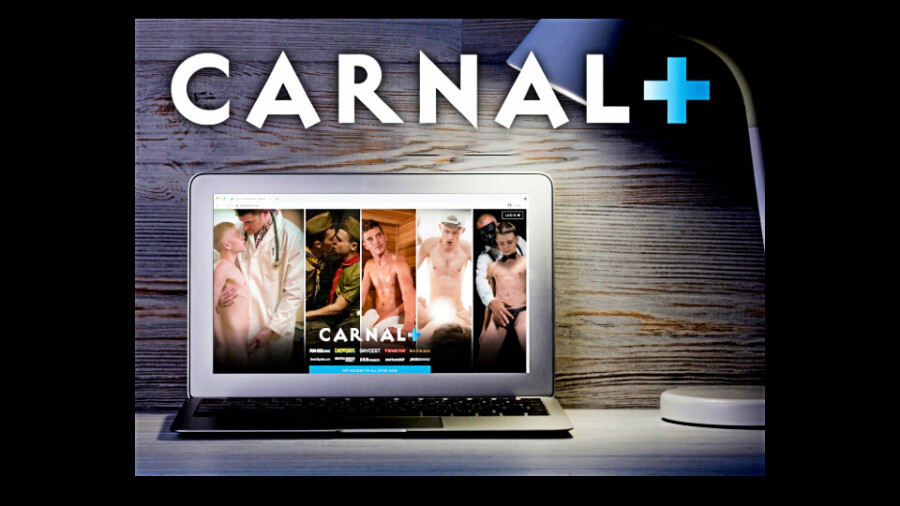 Carnal Media Launches Carnal+ Streaming Platform
LOS ANGELES — Carnal Media has announced the launch of its Carnal+ streaming platform with 10 "flagship sites" and "thousands of videos," noted a rep, among them fetish sites FunSizeBoys.com, Growlboys.com, JasonSparksLive.com, JockPussy.com and TwinkTop.com.
Additional sites will be added on a regular basis, including the newly announced MasonicBoys.com and Scoutboy.com. In the meantime, the Carnal+ launch also includes AmateursDoIt.com, BangBangBoys.com, BoyForSale.com, Gaycest.com and RawFuckBoys.com
"MasonicBoys is [company founder] Legrand Wolf's authentic relaunch of his original MormonBoyz site. But the 'Mormon Boys' are back and better than ever, and at long last their famed concept is being produced once again by the original creators, with the original cast and a brand new crop of innocent boys," the rep said.
"In 2018, Legrand and his husband acquired 30 sites with the GunzBlazing Network. Then, in 2019, they founded Carnal Media and started the year with the launch of Growlboys, a site unlike anything anyone in the industry had done or seen before," continued the rep. "That was quickly followed by the launch of BoyForSale, the master/sub site that immediately became a lightning rod, resulting in a huge fan following. On a roll, Carnal Media launched FunSizeBoys, where it's all about the size difference; Gaycest, featuring 'daddy/son' sex, and with which they relaunched and reclaimed their previous 'daddy-son' fantasy site; and TwinkTop, MasonicBoys and Scoutboys, thus cementing themselves as an award-winning powerhouse for pervy gay adult content."
The rep noted Wolf "began building a well-rounded team of producers, editors and industry veterans in sales and marketing, with individuals known and respected throughout the adult industry."
"Even as most studios slowed down, or even pulled the plug altogether during this past year with COVID-19, Carnal has continued to release brand-new content every week," they continued. "Not just that, Carnal has released new websites including joint ventures like TwinkLoads.com, the latest release from JasonSparks' collection of sites that includes the award-winning; and JockPussy, the only actively updating FTM trans site today. And the launches are far from over."
The rep teased "additional plans for growth beyond Q3 and Q4 with some very large projects. This year Carnal Media plans to launch four new sites of entirely fresh content."
"In the next six months, subscribers will get an additional 14 sites that are 100% exclusive to Carnal, actively updating, and all included as part of a single subscription to this streaming service. Twenty-four sites, thousands of videos in our archive and several updates every week — all for just over $1 a day," explained the rep. "Carnal is encouraging affiliates to reach out and find out how to be one of the first to promote their new offerings, with massive $100 PPS."
Wolf said "a one-stop platform was always the plan" for the new streaming platform.
"Finally, last year, it became obvious that the time had come to create a home for all of these universes we've been creating to coexist in one place," he added.
He feels "confident and proud that we have continued to innovate and create the best, hottest, novel gay adult content and even do so safely during the global pandemic."
"We've released series drawing inspiration from topical fantasies during the pandemic, and partnered with other large studios to ensure our subscribers receive quality updates with their memberships," he continued.
Visit Carnal+ online and follow the company on Twitter.
Contact the Carnal sales team by emailing carnaltyler@carnalmedia.com, mike@carnalmedia.com or scott@carnalmedia.com.
Legrand Wolf recently spoke to XBIZ about the launch of MasonicBoys; click here to read the interview. He also ruminated last spring about the origins of Growlboys; find that story here.