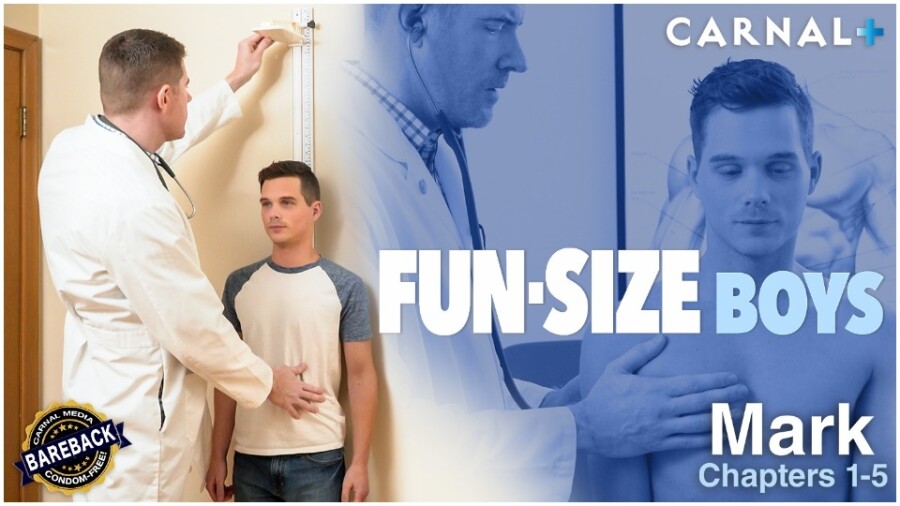 Carnal Media Streets 'Fun Size Boys – Mark, Chapters 1-5'
MONTREAL — Carnal Media has announced the release of "Fun Size Boys — Mark, Chapters 1-5" starring Mark Winters.
"'Fun Size Boys' is all about gay size difference," a studio rep said. "The 'Fun Size Boys' are, as their name suggests, smaller, shorter, compact, sexy guys. The aptly named 'King Size Men' are tall, hung, huge titans who absolutely love how small these little guys are. The stories are a real turn-on for fans of gay size difference. The sex is beautifully shot in high-definition 4K and incredibly hot."
"Mark, Chapters 1-5" stars Winters as "a young man who can't help fantasizing about taller jocks. At 5'4, he is eager to see if he can keep up with the 6'7 giants in bed the way he does in the field," added the rep.
The cast includes "fun-sized" Ian Levine and Austin Young with "king-sized" Bishop Angus, Dolf Dietrich and Legrand Wolf.
For box art and additional details about "Fun Size Boys — Mark, Chapters 1-5," click here.
Follow Carnal on Twitter for updates and contact Nicolas F. at nicolas@yourpaysitepartner.com for additional inquiries.
In related news, Carnal Media recently announced the launch of its Carnal+ streaming platform.