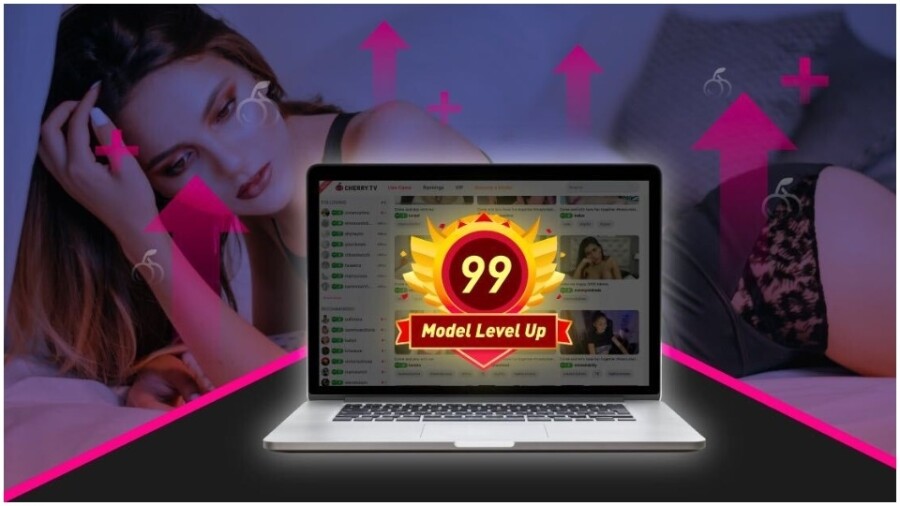 Cherry.tv Debuts 'Level System' Rewards for Cam Models
TEL AVIV — Cherry.tv has rolled out its "Level System" aimed at enhancing model earnings and user engagement.
The platform's content creators can "level up" by providing "consistent, high-quality streams, as well as by receiving tips, gifts or performing in private or group shows," explained a rep. "All of these things earn models experience and help them climb through the levels."
The higher a model's level, added the rep, the greater the potential payout.
"We designed this feature to bring greater incentives to everyone on the platform because camming is ultimately a two-way street," VP of Business Development Paul Ashworth said. "We also wanted our platform to combine elements of social media and gaming in order to offer both models and users more ways to connect, interact and have fun."
"Users can level up by tipping models and paying for shows. Models and users can also see each other's levels as well, and because of this, serious clients will have an easier time finding responsive and engaging models, and models will know who actually tips and pays for shows," added Ashworth.
"Payouts are based on the number and value of the tokens that a model has received within a period of time, as well as their Model Level on Cherry.tv," he said. "In addition, we also offer a referral bonus of up to 15% — depending on model level — on top of regular earnings.
Head of Talent Zuzana Kasinski noted the feature will allow models to be "truly rewarded for their hard work."
"Everyone has an equal chance to shine from the get-go, and receive the amount of traffic and payouts that reflect their performance. The level systems will also help models easily create stronger ties with their viewers, and make sure they keep coming back for more," Kasinski continued.
In related news, Cherry.tv recently announced the launch of the beta version of its cam platform.
Visit Cherry.tv and follow the platform on Twitter for additional information; models who wish to explore joining the platform can find information here and affiliate promotion details can be found at CherryCash.
XBIZ recently discussed the pending launch of Cherry.tv with head honcho Penny; click here for that story.