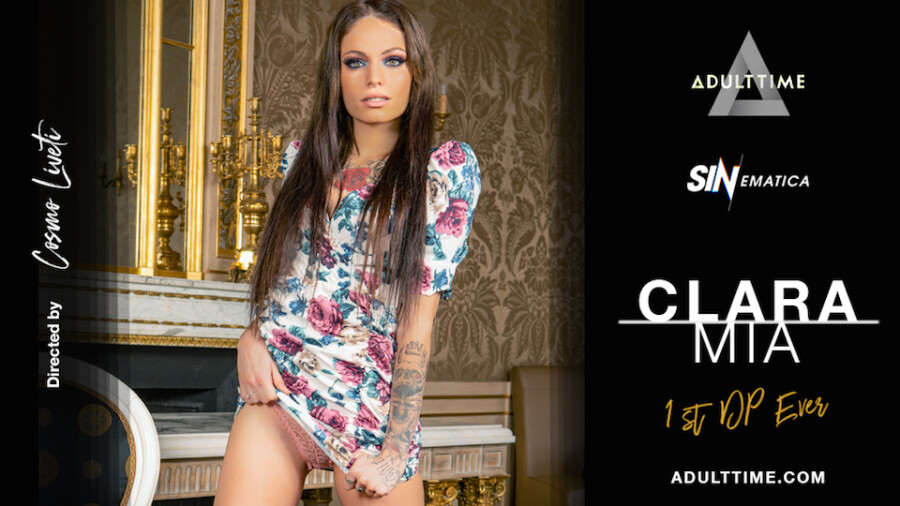 Clara Mia Debuts 1st DP for SINematica
DUBLIN – SINematica has announced the release of Clara Mia's first DP scene, "The Queen of the Roses," exclusively streaming on AdultTime.com.
Shot by SINematica's contract director Cosmo Liveti this scene, said a rep, "brings together hard anal action and a luxury atmosphere."
"Clara Mia is very picky about who can bring her to new experiences," the rep explained. "Cosmo and his genuine sense of 'glamcore' finally were the deciding factors for the beloved French starlet to try DP on camera — and we are very proud to offer it to our audience."
Shot near the Eiffel Tower in a location the rep described as "baroque and classy," the scene "focuses on Mia's pleasure, increasing step by steps to a new level, as she gets fulfilled thoroughly."
"I'm very happy I offered this shot to SINematica and my friend Cosmo," said Mia. "They always believed in me and offered me new opportunities. As a regular model for SINematica, I wanted to show them how much I like them and I thought my first and only DP would be a nice gift to them."
Director Liveti described the scene as "one of the most intense sex sessions I've shot in a while. I'm very proud to bring to our fans something new and unique with such a beautiful model as Clara Mia."
To watch "The Queen of the Roses," visit SINematica.
For more from Clara Mia and SINematica, follow them on Twitter.