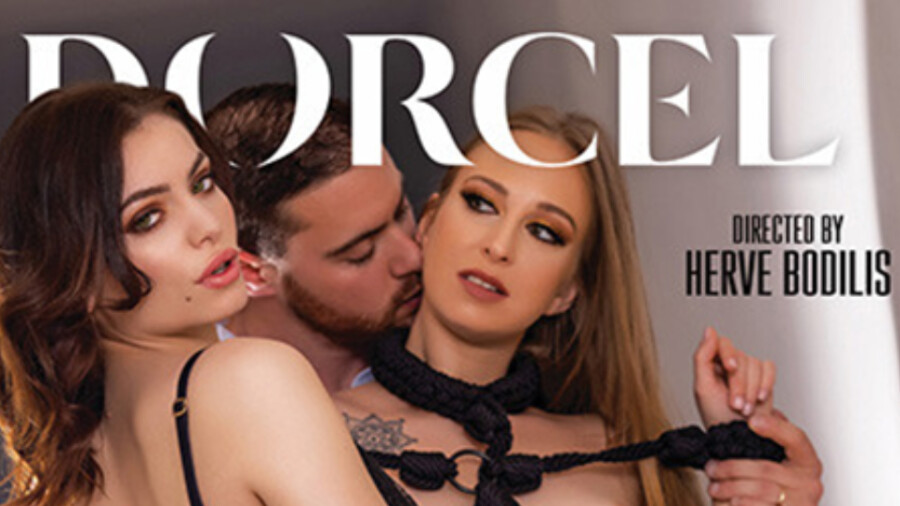 Clara Mia, Tiffany Leiddi Headline Dorcel's 'Luxure: My Wife's Whims'
PARIS — Tiffany Leiddi and Dorcel brand ambassador Clara Mia topline the studio's latest release, "Luxure: My Wife's Whims."
Directed by Herve Bodilis, the title also features Carollina Cherry, Ricky Mancini, Marcello Bravo, Lauren Walker, Alice Martin, James Duval, Mike Hilton, Tommy Cabrio and Yanick Shaft.
The action opens on Walker and Bravo, a couple who are "madly in love and while they have been a couple for a long time, they've managed to find solutions to prevent 'routines' from setting into their sex life," said a rep. "What follows is a series of atmospheric and heavily art-directed sexual triads, all shot in Bodilis' trademark style. Alice and Clara seduce a returning James, setting the stage for a B/B/G sequence featuring James, Marcello, and Carollina Cherry. After another long exercise in excitement teaming Tiffany with Yanick and Ricky, Clara brings the action to a satisfying conclusion with Tommy and Mike."
Dorcel's U.S. publicist, Daniel Metcalf, enthused about the series.
"'Luxure' has been one of Dorcel's top-performing franchises internationally, thanks to Herve Bodilis' artistic vision and his eye for new talent," he said. "For 'My Wife's Whims,' you might say he's putting the tradwives phenomenon on notice. There's no cleaning, cooking, and putting the husband's every need first in Dorcel's vision of equality, inclusion, and pleasure for all. Here, the men are the ones saying, 'Darling, I'll do anything to make you happy.'"
"Luxure: My Wife's Whims" is available on VOD from Adult Empire and DVD from Pulse Distribution. 
Follow Mia on Twitter.