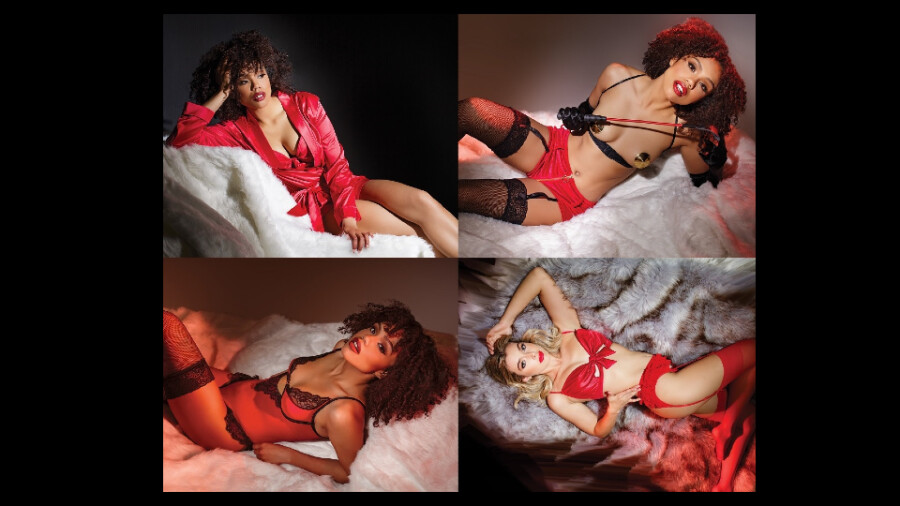 Coquette Lingerie Debuts '2021/2022 Holiday Collection'
CAMBRIDGE, Ontario — Coquette Lingerie is touting its 2021/2022 Holiday collection with a digital catalog and product delivery in September.
"Product will be available in September of this year but, as always, pre-orders are encouraged to guarantee stock availability," a rep advised.
"The collection includes 20 complete looks and eight accessories, some of which are men's or gender-neutral," continued the rep. "Coquette designers always strive to develop a range of sleepwear, intimate wear and outerwear for the Holiday season to ensure there is something for everyone."
A company designer noted the team is "particularly excited about our red stretch satin collection."
"We are anticipating that 2021 will be the year of the 'holiday party,' due to so many canceled plans last year," they noted. "We think that while our stretch satin romper and wrap dress would make great loungewear, they would also be perfect for a holiday gathering with the right accessories."
Additional highlights from the 2021/2022 Holiday collection "a gorgeous metallic lace group with blingy rhinestone details, a glamorous full-length gown with luxurious marabou trim, flocked velvet loungewear and a line of sexy red lace basics," the rep added.
Contact a preferred sales rep for additional details or visit Coquette.com and direct inquiries to sales@coquette.com.