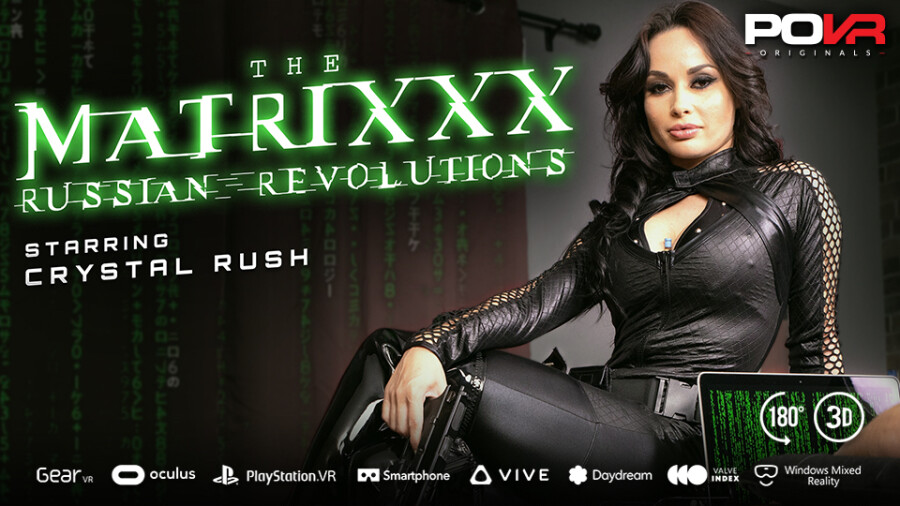 Crystal Rush Stars in POVR Parody 'The Matrixxx: Russian Revolutions'
LOS ANGELES — Crystal Rush stars in the POVR Originals parody "The Matrixxx: Russian Revolutions" as a mysterious figure clad in black leather desperately trying to warn a skilled hacker about the truth of "the Matrixxx."
"It is a tough 'pill' to swallow," said a rep.
"The Russian starlet uses her raw power and seductive charms to take control of the situation," continued a rep about the scene, co-starring David Lee.
"We like to put our own unique spin on our VR parody titles," POVR's Darrell Rosebush said. "Crystal did an outstanding job bringing our vision to life and she really knocked it out of the park with our first use of the 'Amazon sex' position in VR. Her sexy confidence and physical abilities added a lot to this scene."
"David did a superb job keeping up with Crystal and his performance has gained attention as well," Rosebush added.
To watch "The Matrixxx: Russian Revolutions," visit POVR.com.
For more from Crystal Rush, David Lee and POVR, follow them on Twitter.