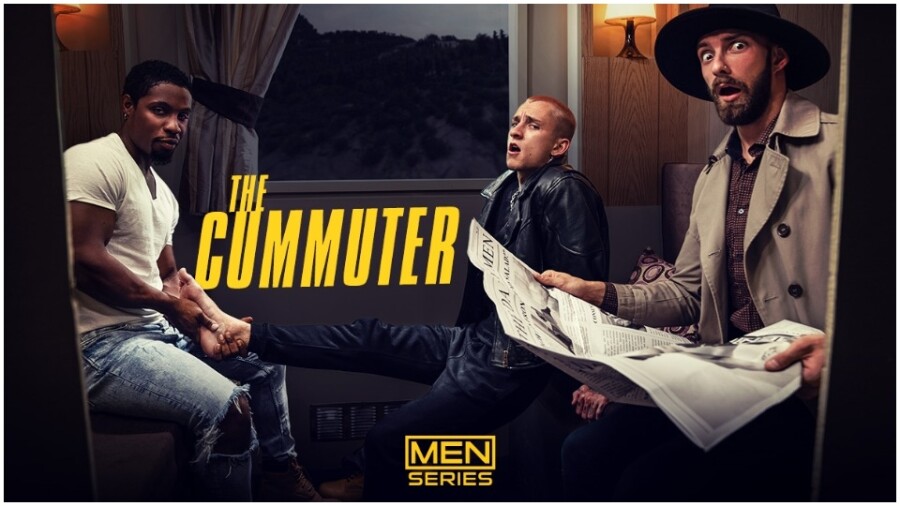 DeAngelo Jackson Leads 'The Cummuter' Cast for Men.com
LOS ANGELES — Men.com is teasing the forthcoming premiere of "The Commuter" starring exclusives DeAngelo Jackson and Theo Brady.
The two-part comic adventure, set to go live Friday, August 6, also features Johnny B, Chris Damned and Ty Mitchell.
"What an amazing experience to work with a talented cast on another creative and exciting set," Production Director Ryan Cash said. "It was a great decision pairing Theo and DeAngelo together. Theo left the set saying that DeAngelo was his favorite pairing to date — a professional, talented and genuinely sweet person."
"When Chris entered the [set], his first reaction was that it brought him back to a commuter train in France," noted Cash. "The sex was undeniably hot. It was nice to see a whole cast of performers on set who really enjoy acting. The laughs both on-set and -off made the series memorable."
Visit Men.com and follow the studio on Twitter and Instagram.
In related news, Men.com recently dubbed Nick LA their "Model of the Month" for July and released "Cocksplay" starring Dante Colle and Felix Fox.