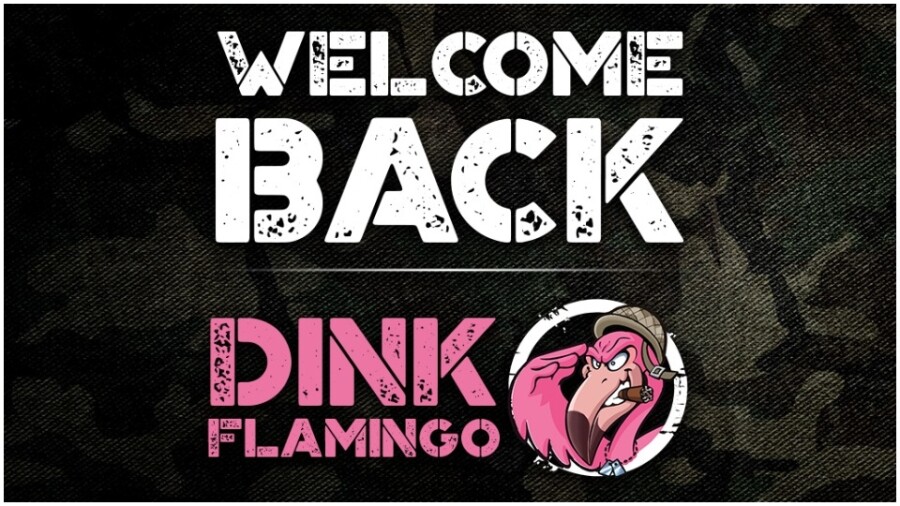 Dink Flamingo Returns to Active Duty as Director, Producer
LOS ANGELES — Notable producer-director Dink Flamingo has returned to Active Duty, the military fetish brand he founded more than 20 years ago.
His first new "recruit," sandy-haired hunk Sebastian Woods, was introduced last month and will make his hardcore debut July 11 paired with fan-favorite performer Jaxon, who last appeared onscreen for the company in 2015.
Flamingo founded Active Duty in 1998 and ran it until 2014, when he sold the company to Gamma Entertainment; four years later, he returned to producing and directing with AmateurStraightGuys.com, a property he'd purchased in 2010.
Active Duty itself received a brand revamp last year; the company is run by Next Door Studios and is part of the BuddyProfits network.
"Lately I started reminiscing about my days at Active Duty and I wanted to get back in the action and behind the camera," Dink recalled. "I reached out to the crew at Active Duty and offered to share some of my most recent recruits. It's been great filming again and I know Active Duty fans will be excited with the guys I'll be introducing in the coming months."
"My mission when I started Active Duty was to create a safe place where real military men could explore their sexual fantasies without the reality of the hyper-masculine constraints of their daily life while simultaneously turning what was once only fantasy for those who loved, admired and lusted after them into reality," the director explained. "Looking back, I really feel I accomplished that mission. Now, without the headaches and stress of ownership, I can focus on what I love and what I am best at while Next Door and BuddyProfits focus on what they are best at."
"It's really a win/win for all involved," he added.
Executive Producer Jeremy Babcock noted "members love Dink and have expressed for years how much they would love to have him back."
"We were excited when Dink reached out to us about returning to Active Duty. He has the magic touch for recruiting military guys and allowing them to feel comfortable exploring their sexuality on camera," Babcock said.
The rep noted "new recruits to be introduced this summer include newcomer Thomas Woods, Josiah and James, with more to come as Dink keeps his eye peeled for fresh soldiers."
Find the brand online and on Twitter.
Active Duty is available for promotion through BuddyProfits. For more information, contact affiliates@buddyprofits.com.