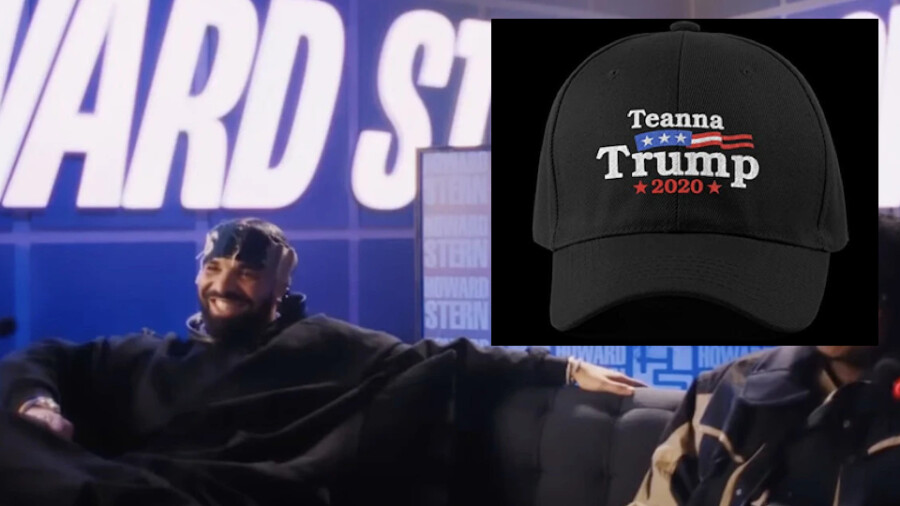 Drake Shouts Out Teanna Trump in New Song
LOS ANGELES — Pop singer, rapper and actor Drake has namechecked adult performer Teanna Trump in "BackOutsideBoyz," one of the tracks on his new album "Her Loss," released last week.
"BackOutsideBoyz" — part of a project that partners the artist known as Drizzy with rapper 21 Savage — includes the lyrical aside, "I'm the president, some Secret Service shit, we down to dump/ Yeah, who the president? I never voted once,/ If I did, I would vote Teanna Trump."
Although Teanna Trump has not formally retired from studio shoots, her over 150 credits on IAFD span 2013-2020, peaking in the second half of the 2010s. Her popularity and visibility as an adult performer is still extremely strong, especially among the hip-hop community, and she continues producing content for her OnlyFans, has 1.5M followers on Twitter and maintains a high-profile Twitch presence.
This week, in an essay for The Atlantic, critic Spencer Kornhaber calls "Her Loss" a "queasy ode to femininity, from its title to its cover art. On one song, Drake shouts out abortion rights. On another, he says he'd vote for a female president (the porn star Teanna Trump). Throughout, in his typical manner, he fixates on the power women hold over him sexually—and the power he can hold over them financially."
Drake, a Canadian national, is not eligible to vote in U.S. presidential elections.