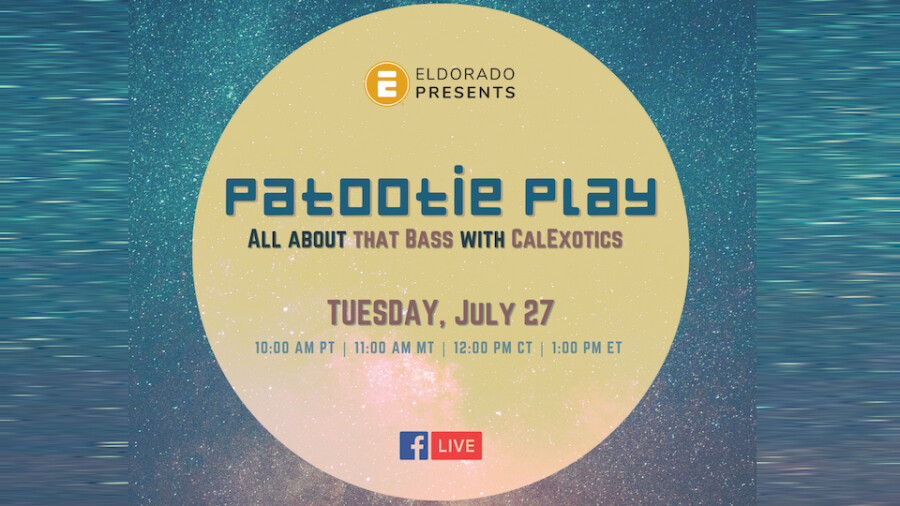 Eldorado Presents 'Patootie Play' Facebook Live Event With CalExotics
BROOMFIELD, Colo. — Eldorado Trading Company has scheduled the newest episode in their sexual health and wellness education series on Facebook Live, "Eldorado Presents," for Tuesday, July 27 at 10 a.m. (PDT), in partnership with CalExotics.
Lupe Martinez, International Business Development Executive for CalExotics, and Dr. Jill McDevitt, CalExotic's resident sexologist, will lead the discussion on safe "patootie play," aka anal play.
This will be McDevitt's first time joining an Eldorado Facebook Live event. "I'm thrilled to help Eldorado and CalExotics educate their partners on anal pleasure," she said. "Anal pleasure has long been considered a taboo topic, and the more we talk it, the better. As a sexologist, I value this opportunity to help normalize the human body and it's many pleasurable functions."
Martinez is excited to host her fourth Facebook Live event. "August is anal pleasure month, and this Facebook live event is a great way to kick things off and get everyone excited about anal pleasure and toys," she noted.
Martinez will also announce a two-part — retail and public — social media contest featuring CalExotic's anal products. The contests, titled "That's No Moon," begin on Wednesday, July 28 on the Eldorado Facebook page. Participants should reply to the public contest post for their chance to win one of five CalExotics anal products. Contest winners will be announced Friday, July 30 by 11 a.m. (PDT).
The retail store contest will also begin July 28 and run through August 10. Eldorado customers who order $500 of CalExotics products within that two-week period will be entered to win one of three prizes, with a grand prize worth $750 of CalExotics merchandise. Winners will be announced August 11.
Tueday's one-hour product training is open to the public and suitable for both adult retailers and retail customers. Event participants are encouraged to engage throughout the livestream event for the opportunity to win CalExotics swag.
Visit Eldorado's Facebook Live page to watch.
For more information, call (800) 525-0848 or visit Elorado.net; follow both CalExotics and Eldorado on Twitter.