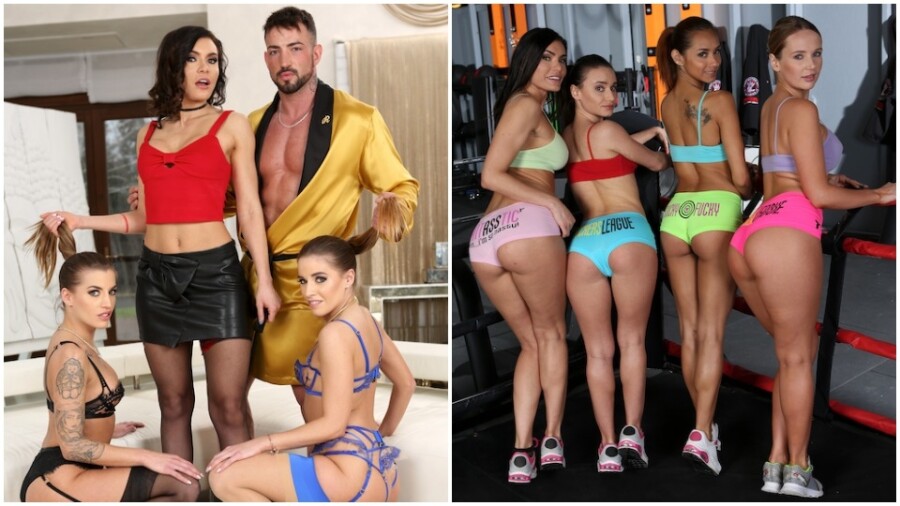 Evil Angel Nabs Rocco Siffredi's 'Spanish Stallion: Field of Sluts'
LOS ANGELES — Evil Angel has nabbed Rocco Siffredi's "The Spanish Stallion: Field of Sluts," the first of an eight-movie series starring Maximo Garcia.
"Hard-hitting ring action combines with hardcore group sex spectacle," a rep enthused, with four of five scenes live online and the entire film now available in all formats.
The "Field of Sluts" cast includes Eveline Dellai, Silvia Dellai, Veronica Leal, Kitana Lure, Venera Maxima, Kaisa Nord, Lana Roy and Sybil with Erik Everhard and Kai Taylor.
"This project is one of the biggest, most ambitious in at least the last 10 years — not only the production, but the whole concept," Siffredi said.
The project was filmed over the course of three months and the director found inspiration in his star.
"I decided to make this movie with boxing and sports because when I met Maximo, I right away said, 'This is the perfect guy to do a boxing movie.' I was looking to put around him the best cast I could," noted the director. "In the first two episodes, the main leads are Sybil, Kitana and Kaisa. These three girls together did a fantastic job. Of course, the other girls [also] did incredible work."
"The main actor who really made a difference, together with Maximo, was for sure Kai Taylor, a huge and talented actor," Siffredi continued. "Really, I don't think I could describe boxing without him. He was a real boxer for 15 years, so he really helped me to make the difference in the content with boxing. One of the best sex scenes of the whole movie was actually a scene with Sybil and him."
Four of five scenes  from "The Spanish Stallion: Field of Sluts" are now available on EvilAngel.com; the fifth goes live Friday. Follow the studio and Rocco Siffredi on Twitter.
The second title in the series, "The Spanish Stallion: Sybil's Power Of Seduction," enters the ring in September.
For domestic sales, contact Rick Porras at rick@evilangel.com; for international sales and licensing, email Alexandra Kelley at alex@evilangel.com.