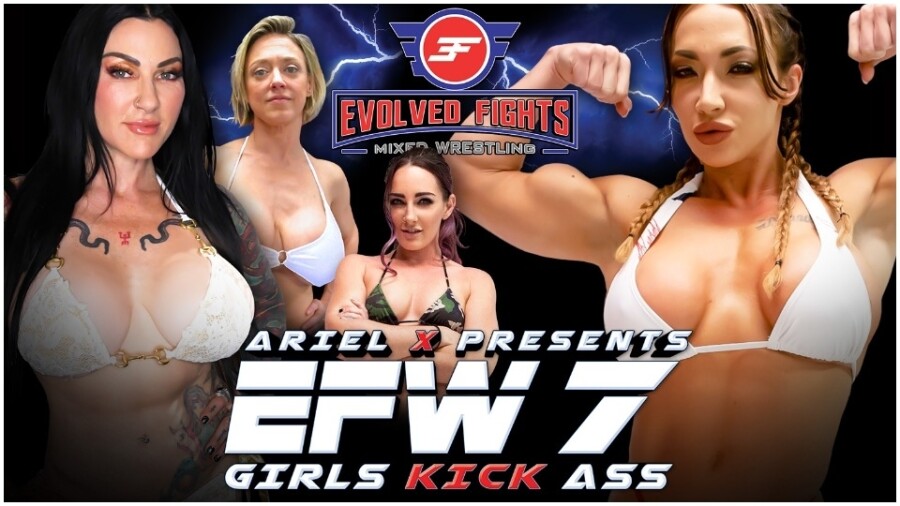 Evolved Fights Throws Down With 'Girls Kick Ass'
MONTREAL — Evolved Fights has released "EFW 7 — Girls Kick Ass" featuring four new B/G bouts with a twist.
"There's winning, and then there is pure female domination," a studio rep explained. "In this femdom edition, these badass babes not only take down their male opponents, they fuck them in the ass. That's true ass-pounding girl power."
The "female-dominated ground-and-pound rounds feature Brandi Mae versus Marcello, Dee Williams versus Jay West, Jenevieve Hexxx versus Racker and Savannah Fox versus her own husband, Shawn Fox," added the rep.
Click here for box art and additional information about "EFW 7 — Girls Kick Ass."
Find Evolved Fights online and on Twitter; direct inquiries to nicolas@yourpaysitepartner.com.