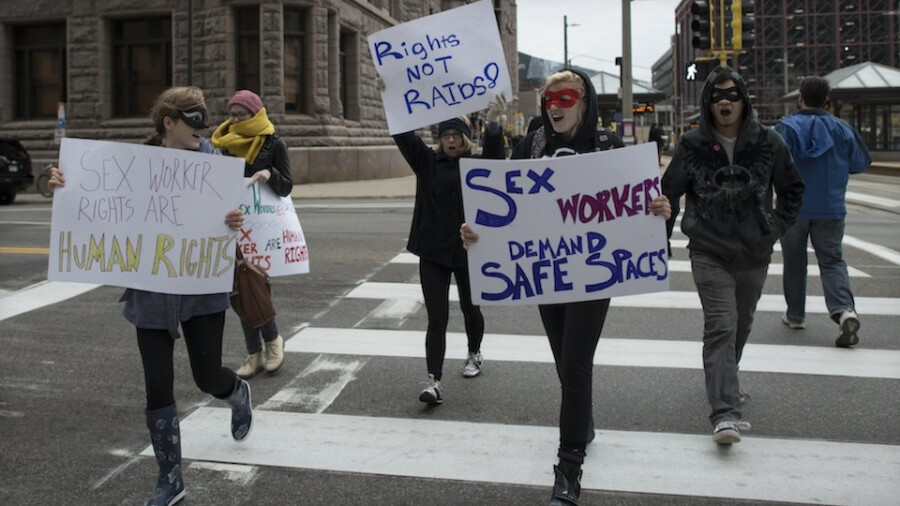 FBI: Taking Down Backpage.com 'Significantly' Damaged Trafficking Investigations
WASHINGTON — Confirming what the vast majority of sex workers and advocates had warned in 2017 and 2018, the FBI told the Government Accountability Office (GAO) that their "ability to identify and locate sex trafficking victims and perpetrators was significantly decreased following the takedown of Backpage.com."
This candid admission by the nation's top federal law enforcement agency is buried in the middle of the 56-page "Sex Trafficking: Online Platforms and Federal Prosecutions" report issued on Monday.
As XBIZ reported, the document was mandated by a provision of the controversial 2018 FOSTA/SESTA legislation, which, in the words of its official summary, "includes a provision for GAO to provide detailed information on restitution and civil damages."
The report unequivocally concluded that "gathering evidence to bring cases against users of online platforms has also become more difficult."
"According to a 2019 FBI document," the report continued, "the FBI's ability to identify and locate sex trafficking victims and perpetrators was significantly decreased following the takedown of Backpage."
"According to FBI officials, this is largely because law enforcement was familiar with Backpage, and Backpage was generally responsive to legal requests for information," the government oversight agency admitted.
"In contrast, officials said, law enforcement may be less familiar with platforms located overseas. Further, obtaining evidence from entities overseas may be more cumbersome and time-intensive, as those who control such platforms may not voluntarily respond to legal process, and mutual legal assistance requests may take months, if not years, according to DOJ officials."
The GAO report added the disclaimer that "despite these investigative challenges, DOJ officials said they are committed to holding accountable those who control online platforms that promote sex trafficking."
XBIZ contacted the GAO's public spokesperson, who declined to comment or provide the aforementioned 2019 document and noted that only the FBI is authorized to release it.
Main Image: Sex workers' rights march. (Source: Shutterstock)