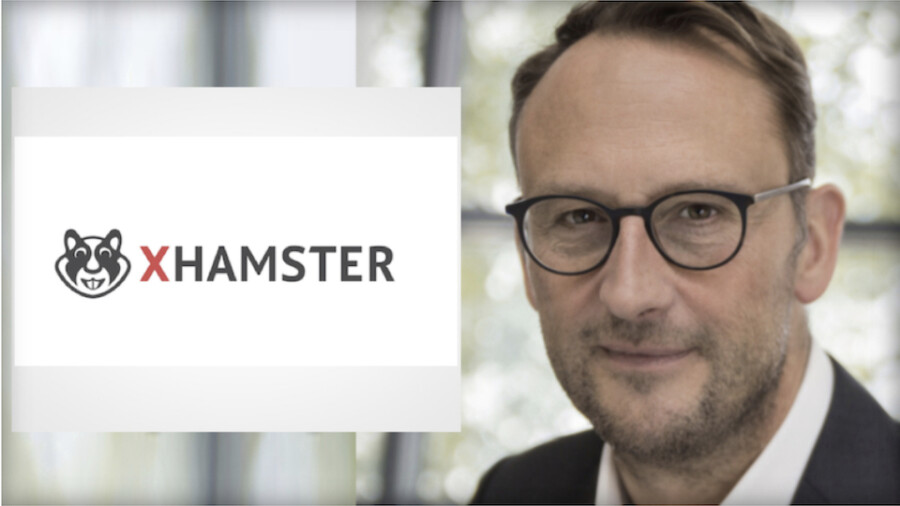 Federal Agency Endorses Campaign by Germany's 'Top Anti-Porn Warrior'
DÜSSELDORF, Germany — The one-man War on Porn being conducted in Germany by an obscure, conservative local bureaucrat from the North Rhine-Westphalia region has now gone federal, with his attempt to "shut down" all major tube sites over alleged age-verification infractions receiving the blessing of the federal Commission for the Protection of Minors in the Media (Kommission für Jugendmedienschutz, or KJM).
According to a report today by Wired UK, Tobias Schmid of the State Media Authority of North Rhine-Westphalia, who has been single-handedly monopolizing anti-porn headlines in Germany for years, is one step closer to getting xHamster (vastly more popular in Germany and Europe than it is worldwide) blocked in the entire country.
According to German reports, the new federal cases also will target MindGeek companies YouPorn, Pornhub and MyDirtyHobby, although xHamster is Schmid's number-one priority since its headquarters are in Europe.
The blocking order agains xHamster, Wired UK reports, is likely to be issued by the KJM in coming weeks following "a failure by xHamster to introduce age verification checks to stop under-18s from accessing pornography." Wired UK's Matt Burgess called the move by German federal authorities "one of the most sweeping measures taken so far, with critics comparing it to censorship."
An Obscure Local Bureaucrat Becomes a National Morality Crusader
Marc Jan Eumann — the chairman of the KJM, the federal group encompassing Germany's 14 state media authorities — refused to confirm to Wired UK which four websites the KJM is preparing to ban.
Eumann's agency is thus endorsing the ongoing national campaign against all sexual material online by Schmid, known as Germany's "Top Anti-Porn Warrior."
As XBIZ has been reporting, Schmid recently also targeted OnlyFans, telling a mainstream newspaper in March that "we are registering that OnlyFans, for example, [is] increasingly attracting erotic providers and influencers, and we will take care of it."
A local bureaucrat aligned with the establishment's center-right Christian Democrat party, Schmid has gained national and international stature since 2019 by appointing himself the Central European nation's chief proponent of state censorship on sexual content.
Schmid's rhetoric, like that of fellow War on Porn crusaders worldwide, claims his campaign is driven by a desire to "protect the children."
The German newspaper Taz observed in a 2016 article profiling Schmid that "Ordnungspolitik ist sein Fetisch" ("Order Policy [or Regulation Policy] is his fetish").
The KJM's Eumann told Wired UK that "companies should put in place age checking systems to make sure their visitors are not children. The law says pornographic content should only be accessible by adults."
A National Tradition of Censorship and Efficiency
With a deliberate lack of transparency, the KJM would not confirm any actions, but mysterious information leaks have resulted in warnings to xHamster that the case against them is "the most advanced and could result in the order issuing the site to be blocked in Germany in the coming weeks. At the end of June 2021 the KJM identified the company that hosts xHamster and asked it to make the website unavailable."
Without mentioning the company, Eumann told Wired UK that his agency has "a blocking order for the hosting provider, which is based in the Netherlands. If the host provider does not comply, we will take the last step."
The KJM confirmed that the order has now expired and Eumann told the reporter that "the last step is taking actions, a blocking order, against German access provider."
The Wired UK article included a detailed explanation of how anti-porn censorship would be practically implemented in 2021 Germany, denying people free access to information by following the obsessively efficient protocols that have characterized German bureaucracies for centuries.
"In reality this means issuing a blocking order to Germany's biggest web providers — including Vodafone, Deutsche Telekom, O2 and 1&1 —  demanding that they block the website for people trying to access it in Germany," Wired UK explained. "The largest providers will be targeted first, with smaller ones following and it is likely a block would happen at the Domain Name System (DNS) level. When you are browsing the web the URL that you type into your browser's address bar is converted to an IP address by DNS. Imposing a DNS block would mean anyone typing the pornography site's address into their browser wouldn't be able to see the page."
The Wired UK report predicts that German web companies are likely to mount a legal challenge to any such new blocking orders, "meaning the battle over age verification could be dragged out for years to come."
Main Image: Tobias Schmid (Source: LMA)