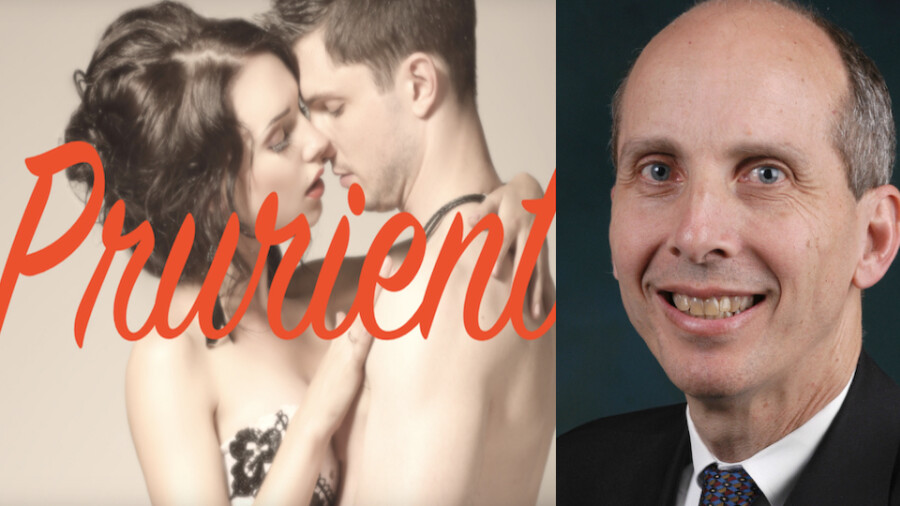 Federal Oversight Officer Claims Adult Businesses 'Ineligible' for Relief Loans
WASHINGTON — The chief bureaucrat behind a new report from the U.S. Government Accountability Office (GAO), a federal oversight agency, has endorsed the controversial claim that "adult entertainment" businesses are "not allowed to be funded" under Small Business Administration (SBA) programs.
The GAO report was released last week and promoted with a quote by William B. "Bill" Shear — a director on the GAO's Financial Markets and Community Investment team — stating that "businesses that are in adult entertainment" are "by statute … not allowed to be funded under this program."
The "statute" mentioned by Shear is actually the confusing verbiage that was inserted into loan applications in 1996 — during a Clinton-era campaign to stigmatize sex-oriented businesses — and since then has been copied as boilerplate in loan disbursement instructions, up to and including last year's COVID relief applications.
The crux of the wording is the antiquated word "prurient," which legally has been taken to mean "a shameful or morbid interest in sexuality," as First Amendment expert Lawrence Walters from the Walters Media Group told XBIZ at the beginning of the pandemic. 
Obviously, Walters pointed out, "adult businesses could take the position that their content does not involve a shameful or morbid interest in human sexuality, but a healthy one."
The GAO's Shear — apparently ignoring the well-documented controversy around the term "prurient" — sharply criticized the SBA for providing "about 5,000 advances totaling about $26 million to potentially ineligible businesses in three types of industries — adult entertainment, casino gambling and marijuana retail — as of July 14, 2020."
Stigmatizing 'Adult Entertainment' as 'Fraud'
Shear's report — titled "Economic Injury Disaster Loan Program: Additional Actions Needed to Improve Communication with Applicants and Address Fraud Risks" and available here — strongly implies that all "adult entertainment" is part and parcel of group of loan beneficiaries identified as "potentially fraudulent and ineligible applicants within the EIDL program."
"Additionally, fraud schemes identified by law enforcement officials and our analysis of EIDL fraud-related court cases charged by the Department of Justice (DOJ) point to significant risk of fraud in the program," Shear added when introducing the report.
The report also appears to ignore the voluminous litigation last year as adult establishments — which are legal businesses and employ thousands of Americans — sued the SBA for discrimination over its COVID relief programs, which used the "prurient clause" as an excuse to deny loans to these legitimate businesses.
Shear, News Reports Simplify Complex Constitutional Issue
Right-leaning news organizations immediately echoed Shear's statements as factual through reports over this past weekend.
Samantha Manning, from Cox Media Group's Washington bureau, chose a sensationalistic headline for her piece, titled "Report: EIDL funds approved for ineligible businesses in adult entertainment, gambling" and referring to supposedly nefarious activities involving Economic Injury Disaster Loans.
Although the headline flatly labels such businesses "ineligible," Manning's lede — like Shear's report — adds the qualifier "potentially," stating that, "A watchdog report is calling for improvements to one of the government's pandemic relief programs meant to help small businesses after findings showed millions of dollars were approved for potentially ineligible businesses."
Manning then quotes Shear again, flatly stating that, "We observed businesses that are in adult entertainment which by statute is not allowed to be funded under this program."
This is not presented as Shear's personal opinion, or an interpretation of the "prurient clause," which has been repeatedly challenged as unconstitutional, but as fact.
Dragging the entire "adult entertainment" industry into his conjectures, Shear then stated that "it will probably be a very long period of time before we really know how many of those who obtained these loans were actually ineligible and how many committed fraud."
Obsolete, Stigmatizing Language Designed to Discriminate Against Legitimate Businesses
As XBIZ reported in March 2020, when the loans were first offered by the federal government, the "prurient" clause on the SBA loan application form replicates mid-1990s, Clinton-era language designed to discriminate against sexually oriented businesses.
The form compels applicants to declare that they do not "present live performances of a prurient sexual nature or derive directly or indirectly more than de minimis gross revenue through the sale of products or services, or the presentation of any depictions or displays, of a prurient sexual nature."
The word "prurient" is an imprecise, obscure word that means "appealing to unhealthy sexual interests" and was used by the U.S. Supreme Court in a landmark 1973 ruling. Several members of the adult entertainment community and First Amendment lawyers have pointed out that people who do not consider their sexual expression "unhealthy" are exempt from application of the "prurient" clause.
Main Image: GAO's William B. Shear (Photo: GAO)