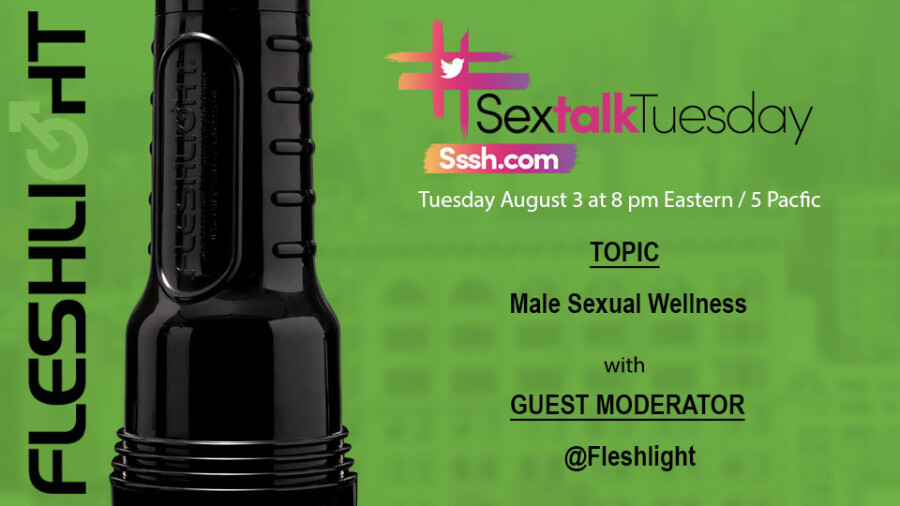 Fleshlight to Discuss Male Sexual Wellness on #SexTalkTuesday
BOSTON —  #SexTalkTuesday has announced that a Fleshlight rep will serve as special guest moderator of tomorrow's edition of the Twitter-based chat show.
The rep will discuss male sexual wellness and the destigmatization of male sex toys.
Angie Rowntree, owner of Sssh.com and producer of #SexTalkTuesday, said, "We are thrilled and honored to have Fleshlight lead this important conversation on male sexual pleasure. It is vital that the sexual wellness movement should be inclusive, and so it follows that men should be able to enjoy sex toys without shame."
As toys marketed to women or couples are gaining more acceptance, Rowntree continued, "the stigma and pseudo-scientific myths about male masturbation that continue to persist are truly astounding and these negatively impact men as well as their partners."
The chat will run from 5-6 p.m. (PDT) and will also include a Fleshlight product giveaway.
Follow Fleshlight, Sssh.com and Angie Rowntree on Twitter.