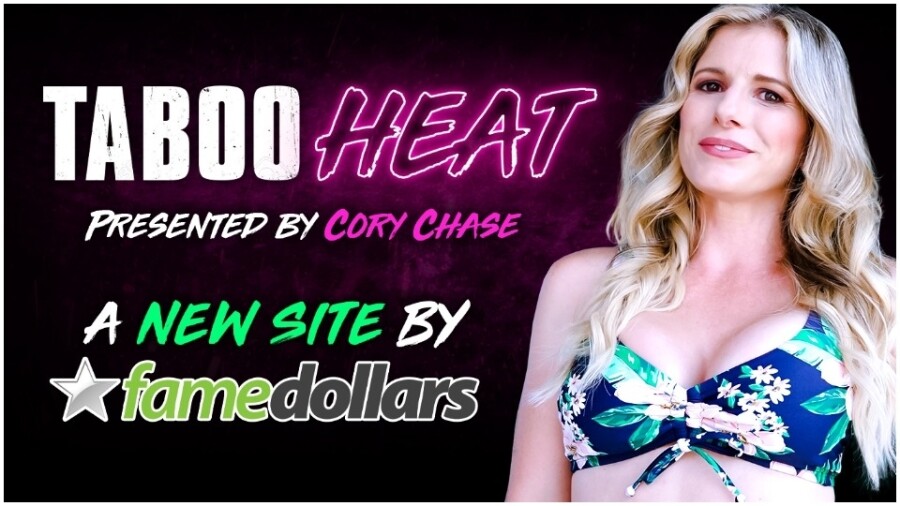 Gamma Partners With Cory Chase on Launch of TabooHeat Paysite
LOS ANGELES — Gamma Entertainment has partnered with Cory Chase on the launch of TabooHeat.com as a standalone membership site.
"Launching my own membership site represents the next phase of my journey in the adult industry," Chase said. "We originally launched Taboo Heat as a partner channel with Adult Time and it was very well-received by their member base. I'm so excited to partner once again with Gamma to launch Taboo Heat as a standalone site with exclusive content."
The site currently includes a catalog of over 60 videos exploring family role-play, MILF and all-girl genres as well as a lifestyle series called "This Modern Mansion," which now includes "the new naked version," noted a rep, and offers fans "a taste of a day in the life of Cory Chase."
Gamma VP of Paysites Claude Hyppolite praised Chase's star power.
"We're very excited to expand our partnership with Cory; she's an extremely popular performer and her passion for producing and directing shines through in the videos for TabooHeat," he said. "I'm sure Cory's fans will be very happy to have a site to watch all of her original videos."
Exclusive weekly updates of first-run content are planned; to commemorate the launch, memberships are offered at a discounted rate through September 1.
The site's content is available for affiliate promotion through FameDollars; direct inquiries to affiliates@famedollars.com.
Find Taboo Heat online and on Twitter.