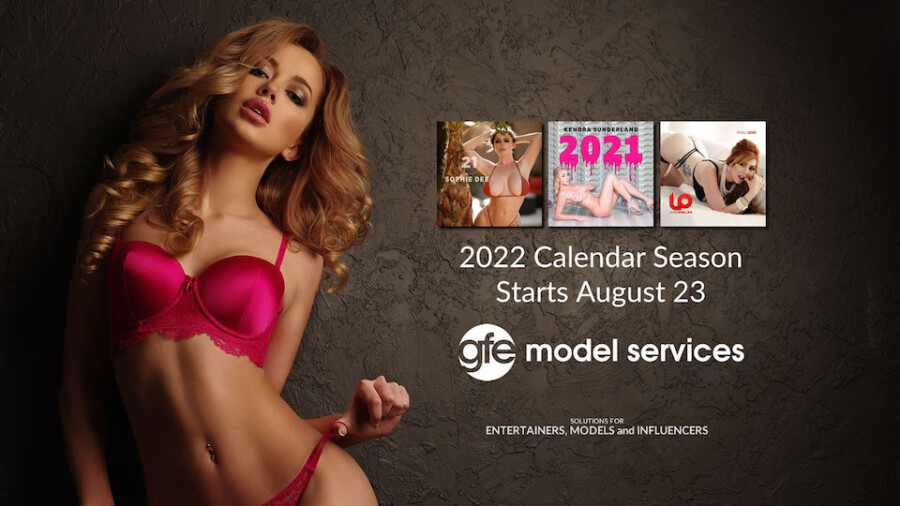 GFE Model Services Kicks Off 2022 Calendar Season
PHILADELPHIA — GFE Model Services is encouraging models interested in creating calendars to get photos, themes and ideas together early, designating Monday, August 23 as the kickoff date for the 2022 Collectible Calendar season.
"Everybody seems to forget that November is the biggest calendar sales month of the year," a GFE rep noted. "Unfortunately, nobody ever plans ahead — then, around the middle of October, we get slammed with models and entertainers wanting to set up their calendars and they rush through the process. When you wait that long, you're not going to have a very successful sales period."
"When you factor in design time and printing," the rep added. most of the calendars, especially the ones shipping internationally, won't arrive to buyers before Christmas".
Over the past several years, GFE has produced calendars for models including Sophie Dee, Kendra Sunderland, Nikki Benz, Abigail Ratchford, Lauren Phillips, Kayley Gunner and many more. GFE Calendars are printed on a thick, 14 pt card stock at 12″x12″ and include a full-length centerfold. Nudity is optional.
For 2022, GFE has added Amazon.com and other online retailers to their list of sales channels.
"This year, we've grown our sales channels and increased our production capacity to allow for 40 individual calendars", the rep continued. "that's almost double what we were able to do last year, but even at 40 spots, we'll be turning away a handful of late arrivals due to production constraints. Even if you don't have your photos ready yet, you should reach out to us to secure your spot in this year's production run".
For more information, contact sales@gfemodelservices.com or visit the GFE website.