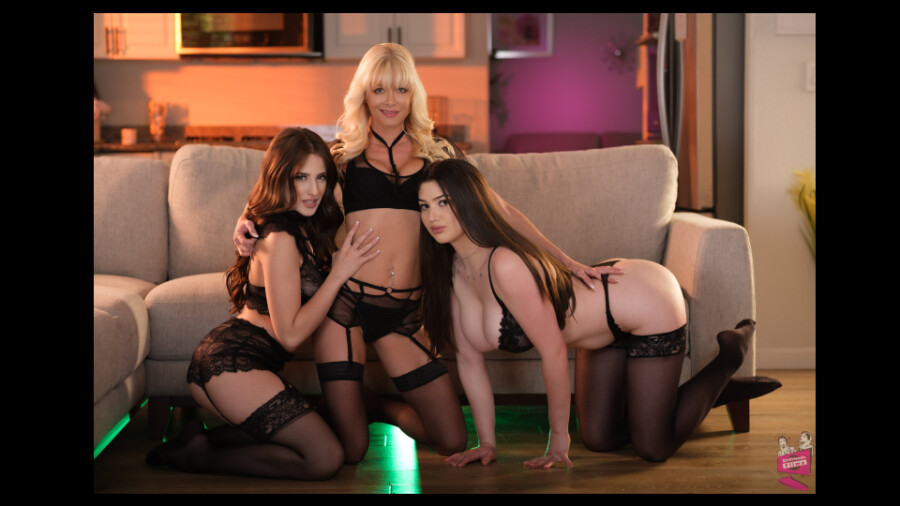 Girlfriends Films Announces New Contract Stars
VALENCIA, Calif. — Girlfriends Films (GFF) has announced the addition of Serene Siren and Alyx Star to their roster of contract stars.
The women join Prinzzess and the recently added Aubree Valentine as the faces of the studio.
"Serene has been part of our family for a long time. It's an honor to have her with us exclusively for all-girl," noted GFF president Moose. "And in the past year we have seen Alyx's career bloom. We're super-stoked about having both Serene and Alyx join GFF as contract stars."
Siren, who has appeared in nearly 40 GFF titles, enthused about the career move.
"I'm so ecstatic about this; I couldn't be more pleased, honored, stunned," she said. "I could keep going on and on about what I love most about GFF. They're just a great fit for me."
Star echoed Siren's excitement.
"My goal is to make real and authentic lesbian porn, and of course, I'm looking forward to all the wonderful women I'll get to work with," she said.
The three new contract stars are scheduled to appear together in an upcoming installment of "Lesbian Triangles."
Siren celebrated the news by tweeting photos of the group. "Introducing your newest contract stars for Girlfriends Films — Alyx Star, Serene Siren, Aubree Valentine. We are so honored and ecstatic to create more of the best lesbian porn ever for you all."
Click here for additional information and follow GFF on Twitter.