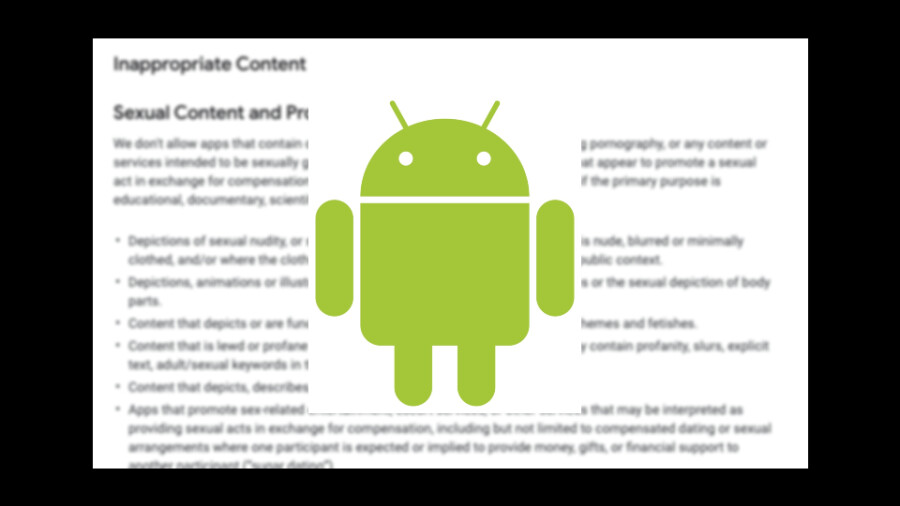 Google Bans 'Sugar Dating' Apps From Android Play Store
LOS ANGELES — Google has announced so-called "sugar dating" apps will be struck from the Android Play Store, as of September 1, in an update to its content policy that specifically bans content that deals with "compensated sexual relationships."
As tech site The Verge observed, Google's Play Store policies "already prohibit apps that promote 'services that may be interpreted as providing sexual acts in exchange for compensation.' But the updated wording expands this definition to explicitly include 'compensated dating or sexual arrangements where one participant is expected or implied to provide money, gifts or financial support to another participant ('sugar dating')."
Additional language, under "Inappropriate Content," subheading "Sexual Content and Profanity," currently reads, "We don't allow apps or app content that appear to promote a sexual act in exchange for compensation. Content that contains nudity may be allowed if the primary purpose is educational, documentary, scientific or artistic, and is not gratuitous."
"'Appear to promote' is a fun standard," Free Speech Coalition's Mike Stabile observed. "The internet finally gets its own 'loitering with intent' law."
After several tech blogs, including Android Police, reported on the policy change, Google issued the following statement:
As a platform we are always excited to support our developer partners, but we also work hard to provide a safe experience for users. We have updated our inappropriate content policy to prohibit apps that facilitate sexual acts in exchange for compensation following feedback we received from NGOs, governments and other user advocacy groups concerned with user safety. This aligns our policies with other Google policies and industry norms.
"Who are the anonymous 'advocacy groups' you worked with on this Google? Whose 'safety' were you concerned with?" asked Stabile.
"Google's announcement doesn't explicitly say why the apps are being banned now," noted The Verge. "But it comes amidst a crackdown on online sex work by platforms following the introduction of the FOSTA-SESTA legislation in 2018, which removes Section 230 protections for content that 'promotes or facilitates prostitution.'"