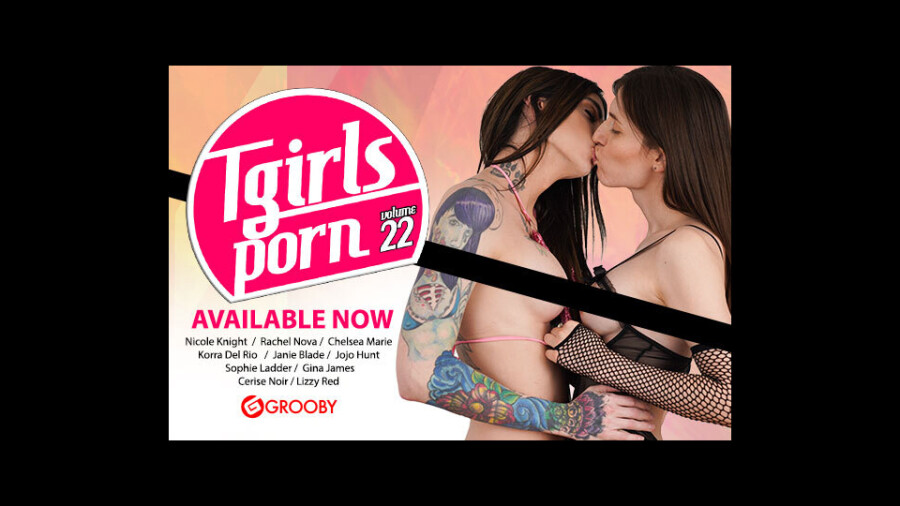 Grooby Releases 'TGirls Porn 22' From Radius Dark
LOS ANGELES — Grooby has announced the release of "TGirls Porn 22" from director Radius Dark and featuring Korra Del Rio and Chelsea Marie.
The action, described by a rep as "a trans lesbian triumph," also includes Janie Blade, Jojo Hunt, Gina James, Sophie Ladder, Nicole Knight, Cerise Noir, Rachel Nova and Lizzy Red.
"We aim for authentic content and this is some of the hottest lesbian scenes from this year," the  rep said. "Nothing beats hot girl-on-girl scenes to celebrate the start of summer." 
"TGirls Porn 22" is now available at GroobyStore.com and GroobyDVD.com; follow the studio on Twitter.
In related news, Grooby recently rolled out "TGirls Hookup Volume 1" and "Black TGirls: 2020 Model of the Month," among other titles.