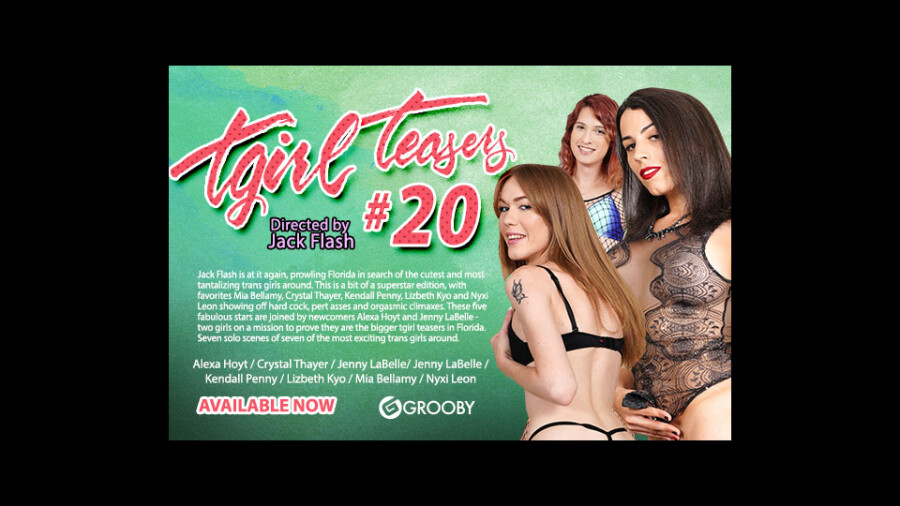 Grooby Touts Newest Solo Release, 'TGirl Teasers 20'
LOS ANGELES — Grooby has announced the release of "TGirl Teasers 20," the latest installment of the long-running solo series from director Jack Flash.
The cast includes Mia Bellamy, Alexa Hoyt, Lizbeth Kyo, Jenny Labelle, Nyxi Leon, Kendall Penny and Crystal Thayer.
"'TGirl Teasers' is our seminal solo series and with so many performers to choose from, we had the difficult task of cherry-picking some of our favorites for our latest release," Grooby Owner, Steven Grooby said. "We've got a great mix of big-name stars and promising starlets. A little something for everyone."
"TGirl Teasers 20" is now available at GroobyStore.com; follow the studio on Twitter.
In related news, Grooby has recently rolled out "Trans Starlets 9," "TGirls Porn 22" and "TGirls Hookup Volume 1," among other titles.