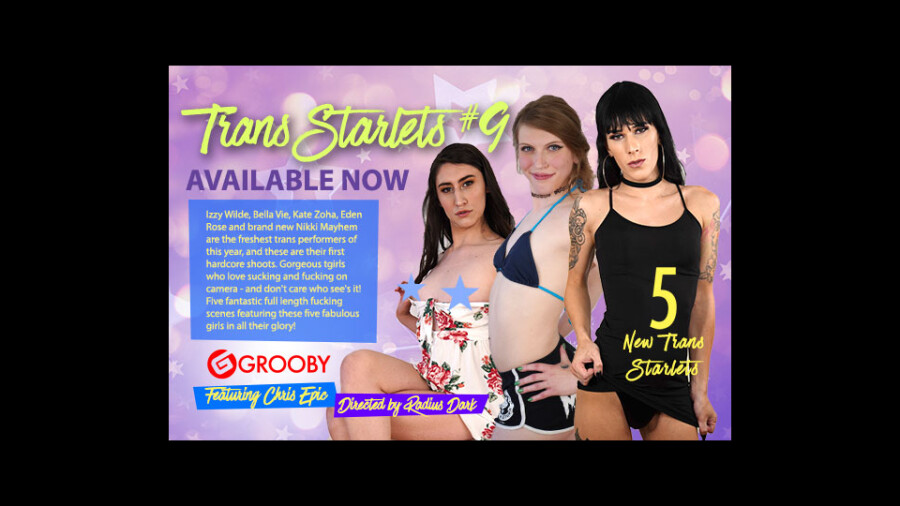 Grooby Turns Spotlight on Newcomers in 'Trans Starlets 9'
LOS ANGELES — Grooby turns the spotlight on new and upcoming performers in "Trans Starlets 9" from director Radius Dark.
"It's a privilege to showcase a fresh batch of 'Grooby Girls' in their first-ever hardcore scenes," Creative and Editorial Director Kristel Penn said. "Radius Dark has a knack for finding new talent and definitely delivers in our latest DVD."
The cast includes Nikki Mayhem, Eden Rose, Bella Vie, Izzy Wilde and Kate Zoha with Chris Epic.
"Trans Starlets 9" is now available at GroobyStore.com and GroobyDVD.com; follow the studio on Twitter.
In related news, Grooby has recently rolled out "TGirls Porn 22," "TGirls Hookup Volume 1" and "Black TGirls: 2020 Model of the Month," among other titles.