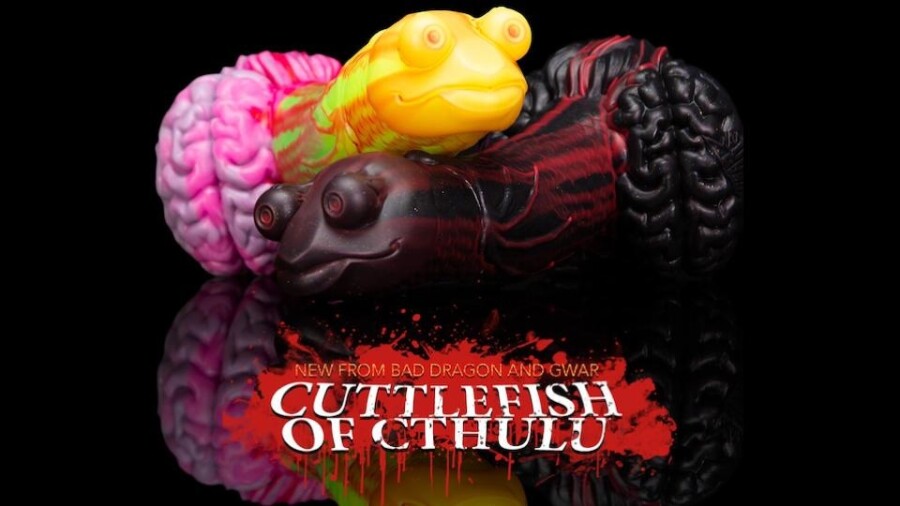 GWAR, Bad Dragon Partner for Eldritch 'Cuttlefish of Cthulu' Sex Toy
LOS ANGELES — Bad Dragon and cult metal band GWAR have partnered up for a signature Cuttlefish of Cthulu sex toy.
"The one and only Cuttlefish of Cthulu, longtime companion of the late Oderus Urungus of GWAR, is now available to take home as your very own adult toy," enthused a rep.
"GWAR recently seized control of the red-hot phallic forges deep in the Bad Dragon lair, where legendary sex-smiths work day and night to create the highest-quality fantasy-themed adult toys in the business," the rep added. "The result is a new monster dong for the denizens of planet Earth."
"Now, you too can wield the awesome power of the winged wiener of Oderus Urungus, the Cuttlefish of Cthulu!" they concluded.
The glow-in-the-dark Cuttlefish of Cthulu is available in several sizes, from small through extra-large. 
Bad Dragon is distributing a limited quantity of Cuttlefish of Cthulu toys.
For more information, visit the GWAR Store and Bad Dragon.