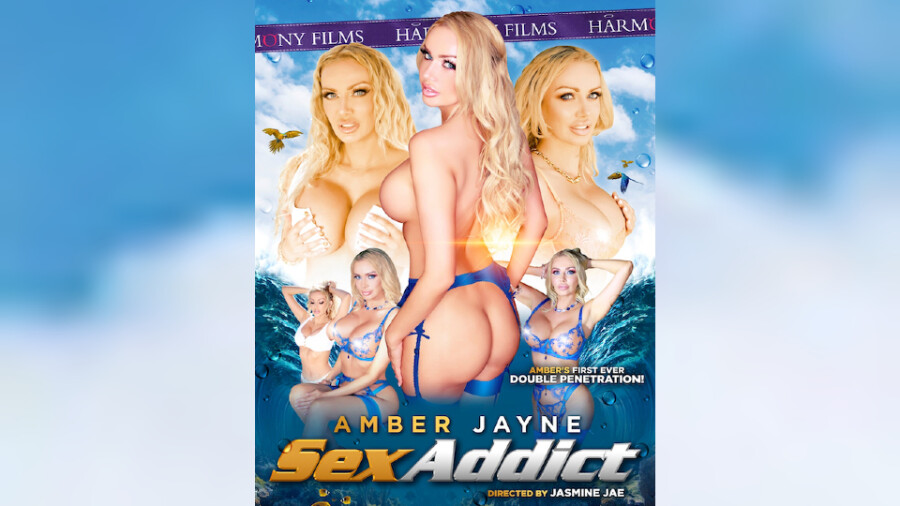 Harmony Films Wraps Showcase 'Amber Jayne: Sex Addict'
LONDON — Harmony Films has wrapped production on the showcase "Amber Jayne: Sex Addict," directed by Jasmine Jae, with an October release on the books.
"Amber is our top Harmony British MILF and we are delighted to be releasing her showcase," a rep said.
"The tantalizing Amber thrills us with her shameless pleasure-seeking desires in her first hardcore double-penetration scene," the rep continued. "She screams with unbridled ecstasy in lustful girl-on girl encounters, brutal no-holes-barred threesomes and amazingly depraved foursome action. There can be no denying Amber is one insatiable 'Sex Addict.'"
The cast includes Tori Cummings, Jae and Mariska X with Dorian Del Isla, Angelo Godshack and Steve Q.
"I'm honored and absolutely ecstatic to have starred in my own showcase for Harmony. I would like to thank the crew and cast who worked tirelessly to help create this amazing new project," Jayne said. "Harmony is the perfect company to embody the mix of high glamour and raw passion. I can't wait to see the final movie which includes my first ever DP scene. This one is definitely not to be missed."
Follow Harmony Films on Twitter. For additional details, direct inquiries to Deputy CEO Steven Godfrey at steven@harmonyfilmsuk.com.
Recent releases from the studio include "Girl/Girl Superstars," "MILFs on the Wild Side," "The Only Way is Swinging" and "Insatiable MILFs."