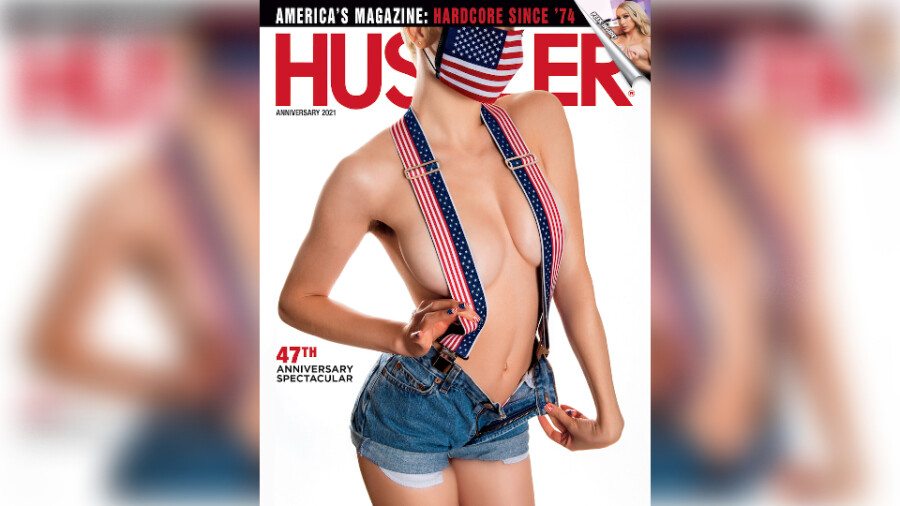 Hustler Marks 47th Anniversary With Commemorative Edition
BEVERLY HILLS, Calif. — Hustler celebrates nearly five decades of "porn, protest and politics" with a commemorative 47th anniversary issue that hits both digital and brick-and-mortar newsstands August 3.
The special edition features 2021 "Beaver of the Year" winner Kitty Quinn.
"Voting for Hustler's 2022 'Beaver of the Year' officially kicks off with the anniversary edition, and readers can cast their votes for the next winner through September 21," a rep explained. "The list of 13 nominees for 2022 and ballots are available in this issue. 'Beaver Hunt' has been promoting and championing amateur models since 1976."
Elsewhere in the magazine, Missy Martinez interviews "top XXX stars to find out how they spend their time when the cameras stop rolling, what they do to unwind and the hobbies and skills that keep them grounded," said the rep. "Hustler joins fan-favorites Misha Cross, Edyn Blair, London River, Daisy Ducati and Saya Song for archery, rock climbing, aerial stunts and more."
Additional features spotlight comedian and podcaster Kerryn Feehan and legendary Jello Biafra, who recounts his "roller-coaster of a life since crashing onto the music scene with the Dead Kennedys" as well as "becoming a label boss and his experiences as a tireless frontman and political pundit."
In her Publisher's Statement, Liz Flynt "reflects on the push for new 'election integrity' laws driven by the Right," noted the rep. "She encourages Democrats in every state to fight back by contacting their local and state representatives and asking them to join in and help promote voter participation, not hobble it with new roadblocks like signature-matching requirements, eliminating ballot drop boxes and cutting back voting hours."
Find Hustler online and on Twitter.