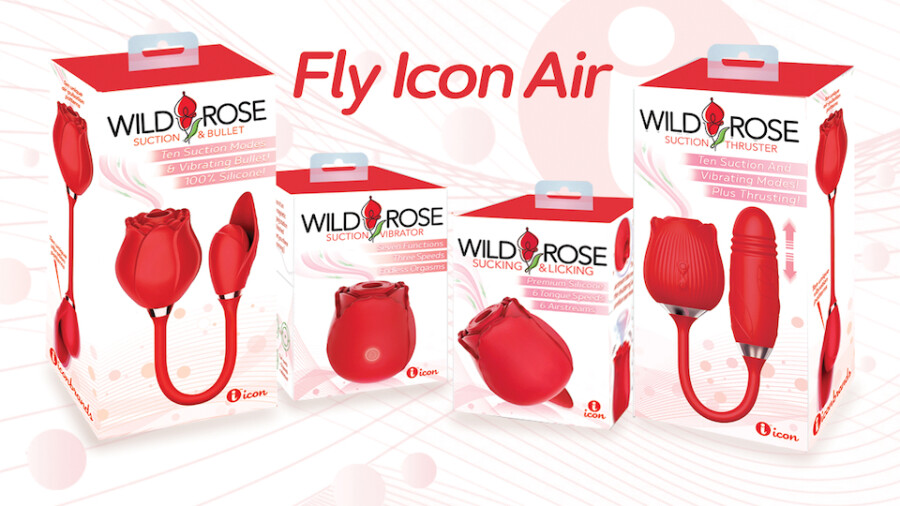 Icon Brands Now Shipping 'Wild Rose' Collection
LOS ANGELES — Icon Brands is now shipping its Wild Rose air-suction toy collection.
Icon Brans, a rep said, is "applying its own spin to the air-suction-rose craze, with a full line of styles in a 'lipstick-red' chosen specifically for brightness and clarity."
The rep added that sales history "showed that apart from the classic suction, nothing complements the feeling like a vibrating bullet or a thrusting one. And on one piece, we even added a 'fluttering tongue' opposite the suction side, in a unique pairing of last year's craze with this year's."
The Icon designers switched from the China-standard "rhodamine red" color to what the rep called "the brightest one in the Pantone Matching System book." The white packaging boasts statistics from TikTok, quotes from Cosmopolitan magazine and other information.
To order, email a sales rep at sales@iconbrands.com or call 818-380-7700.